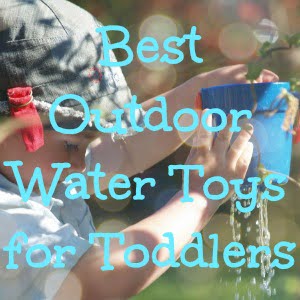 The best outdoor water toys for toddlers can turn your backyard into a summertime fun park!
Spring and summer bring great opportunities to introduce toddlers and young children to the joy of water toys. Or, give them as a gift at Christmas to help parents get a head start on the summer fun!
Water play helps young ones learn cause and effect, improve motor skills, and practice coordination. Not to mention, they are just plain fun!
Here are a few of what we think are the best outdoor water toys for toddlers in 2020!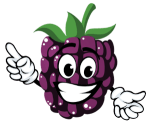 Heads up that the links below take you to Amazon, Target, or other retailers where noted. As an Amazon Associate I earn from qualifying purchases. I am also a participant in the Target Affiliate
Marketing Program. That means if you buy something through these links, I may get a small commission at no extra cost to you. You can learn more here. I hope you enjoy our toy and gift suggestions!
Best Outdoor Water Toys for Toddlers
UPDATED JUNE 4, 2020: Water tables are the most popular outdoor water toys for toddlers and so far this year they seem to be in short supply at many retailers, including Amazon. We've updated this post to reflect what appears to be in stock as of 6/4/20 at reasonable prices.
Step2 Fiesta Cruise Sand and Water Table
Fiesta Cruise Sand & Water Table
Released two summers ago is the Fiesta Cruise Sand and Water Table by Step2. The whole cruise ship theme is so cute and is sure to inspire lots of pretend play adventures!
Here's a few reasons why it makes our list of the best outdoor water toys for toddlers.
Bow section holds water or sand
Includes a lid to cover sand
Comes with 4 figures, slides, diving board and accessories
Umbrella protects little ones from sun
Large enough for multiple kids to play
So far, the Fiesta Cruise Ship has great reviews, and it was a Toy Insider recommended summer toy for toddlers!
Age: 2+
---
Tropical Rainforest Backyard Water Table
Another favorite backyard water toy for toddlers from Step2 is the Tropical Rainforest Table below. I really love the animal theme and the fun accessories!
---
Anchors Away Water Table for Toddlers
Another very popular water table from Little Tikes is this Anchors Away Pirate Ship table featured below. Little swashbucklers will love the pirate theme and all the fun interactions!
---
Step2 Cascading Cove Sand and Water Table
The Cascading Cove Water Table has both a water and a sand play area for kids. This fun backyard water toy for toddlers has several really nice features:
Large enough for multiple kids to play
Includes an umbrella
Comes with a cover that doubles as a car track!
Drain holes in both sides
Very sturdy
I love the sand and water feature of this one – it's sure to provide many years of warm weather entertainment for the kiddies!
If you want to reduce the chances of having a big batch of mud (because, kids) you could always fill both sides with water and forget the sand altogether.
Age: 18 Months – 5 years
This table comes with a few accessories, but you might want to pick up a pack of sand and water plastic toys to go with it. The one below includes a ton of sand toys and a water wheel. Also, here's a set of cute plastic trucks toddlers can play with on the track.
24 Pc Sand Toys
Push and Go Sliding Trucks
---
Step2 Splash N Scoop Bay Sand & Water Table
Splash N Scoop Bay
Toddlers will love all the sensory feels with the Splash and Scoop Bay Sand and Water Table by Step2. One side has a fun waterslide feature and the other holds 15 pounds of sand for little ones to build and scoop to their hearts content. Here's some more nice features of this outdoor water toy for toddlers.
Includes a cover that fits both sides
Big enough for multiple kids to play
Comes with some digging toys and cups
The only thing this is lacking, IMHO, are some creatures to play with in the water and a fun sand toy. Here's a couple inexpensive sets by Melissa & Doug that you can get to add to the play value of this water and sand table.
Seaside Funnel Fun
Seaside Sea Creatures
---
TOY TIP: When your toddler gets older (3 years and up), you can fill the water tables with beans and use them indoors in colder weather! This wouldn't work for younger kids who still put things in their mouths though.
---
More Outdoor Water Toys for Toddlers
Along with water tables, there are lots of other fun water toys for wee ones to enjoy outdoors. Here's a few of our favorite pools, mats and sprinklers for toddler outdoor fun.
---
Sable Wading Pool and Play Center
Wading Pool & Play Center
Sometimes little ones just want to dive right in and get wet and this Wading Pool and Play Center is perfect for that!
Little ones will love going down the slide or just splashing around in the refreshing water spray.
There's two play areas so both toddlers and preschoolers can play comfortably. This is a fun addition to your backyard water toys for summer.
Age: 6 Months+
Here are a couple more outdoor inflatable pools for toddlers and young kids that are popular now.
Sunset Glow Kiddie Pool
Watermelon Kiddie Pool
---
Banzai Sprinkle and Splash Play Mat
Sprinkle & Splash Play Mat
Toddlers love marveling at water sprays! The Sprinkle and Splash Play Mat connects to a hose and squirts water at different heights for youngsters to play in. Here's some nice features of this fun backyard water toy for toddlers:
54 inches diameter
Center indents as it fills, making a shallow pool
No need to inflate – easy setup!
Durable
This simple water toy is lots of fun for toddlers and a really great price, too!
Age: 18 Months+
---
Octopus and Unicorn Backyard Sprinkle Pools for Toddlers
For a larger splash pad with a little more depth, check out the fun Octopus and Unicorn pools below. The water height adjusts with the water pressure, so they are great for little ones or older kids too.
---
PRINCESSEA Splash Pad for Girls
PRINCESSEA Splash Pad
The PRINCESSEA Splash Pad with a mermaid theme is sooo adorbs for girls. It features adjustable height sprayers, plus it holds a few inches of water for some splashing fun. It's about 6.5′ in diameter, a good size for 2 or 3 small girls to play.
Your little mermaids will love frolicking in this shallow pool, perfect for the backyard. It even comes with 3 princess wands and headband crowns for imaginative undersea adventures.
Age 1+
---
Below is one more top selling splash pad that is great for young toddlers and babies because it's very shallow. It's also educational, with animals and letters on the bottom to keep the little ones interested.
---
Sprinklers Are Fun Backyard Water Toys for Toddlers
Sprinklers are an inexpensive way to provide outdoor water play for toddlers. Here's a couple kid-friendly sprinklers to hook up to the hose for the little sprouts to run through.
The two below are rated for kids age 3 and up, but with supervision, toddlers can have a blast just playing in the spray.
Fire Hydrant Sprinkler Sprayer
Sunny Patch Blossom Sprinkler
Another outdoor water sprayer toy for toddlers is the fun whale sprinkler below, that can also be used in the pool.
---
Step2 Play and Shade Pool is the Perfect Outdoor Water Toy for Toddlers
Step2 Play and Shade Pool
The Play and Shade Pool is just the right size for toddlers to sit and splash and cool off. This toddler water toy has been around several years and is still highly rated! Here's some nice features.
Has two toddler-size molded seats
Funnel cups and water wheel feature
Umbrella to keep away the burn
Great size for small patio or yard
Note that this pool DOES include the umbrella. The description is a little confusing in that regard. This little pool is perfect for two young kids to splash around and keep cool!
Age: 2-6 years
---
A toy fishing set is a fun addition to a wading pool, splash mat, or water table and really adds to the water play fun. Both of the ones below are designed for toddlers' little hands and can also be used in the bathtub.
Fishing Set 18M+
Munchkin Fishin' Toy 2+
---
Turn your backyard into a mini water park with a couple of these best outdoor water toys for toddlers. Your little ones will love having a fun way to cool off in the summer months!
**Details: Product prices and availability are accurate as of the date/time indicated and are subject to change. Any price and availability information displayed on amazon.com at the time of purchase will apply to the purchase of this product. Certain content that appears on this site comes from Amazon. This content is provided "as is" and is subject to change or removal at any time.
[Sassy_Social_Share title="Share these epic toy ideas!"]
You might also like these articles:
Fun bath toys for toddlers (many of these can be used outdoors too!)
Outdoor water toys for kids age 3 to 8
Pin The Best Outdoor Water Toys for Toddlers for Later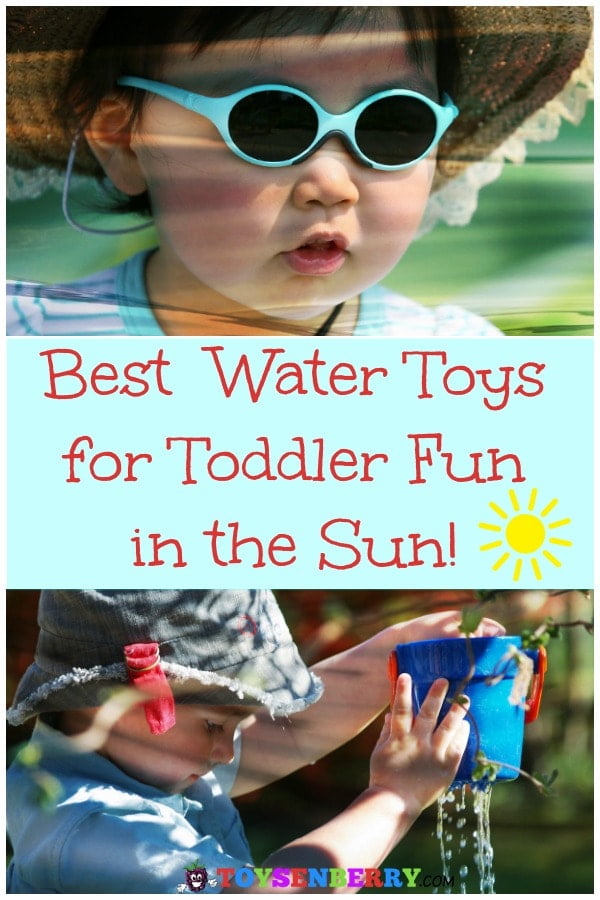 Search for More Fun Outdoor Water Toys for Toddlers