Share these epic toy ideas!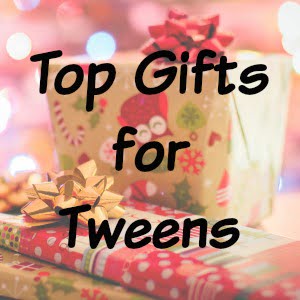 Our list of the top gifts for tweens in 2018 includes the latest hot toys for tweens, as well as some unique and fun gift ideas.
Buying gifts for tweens (kids in the age 9-12 range) can be a nail biting experience. Their interests span those of both child and teen and at any given moment, it's anyone's guess which side is calling the shots.
To help you out, we've compiled a list of the best tween gifts for 2018. Our list includes hot toys for tweens to appeal to the kid side and cool gadgets for tweens to appeal to the teen side.
We've kept this list gender neutral, focusing on electronic toys that appeal to tweens, tech gifts for tweens that explore science and technology and other top tween gifts.
Top Gifts for Tweens

Electronic Toys for Tweens
The top electronic toys for tweens range from the latest drones and robots to some familiar popular toys for tweens from last year that are still on the hot toy list. There's something here for a whole range of tween interests.


Drones and Droids and Robots are Hot Toys for Tweens this Year
Age 8+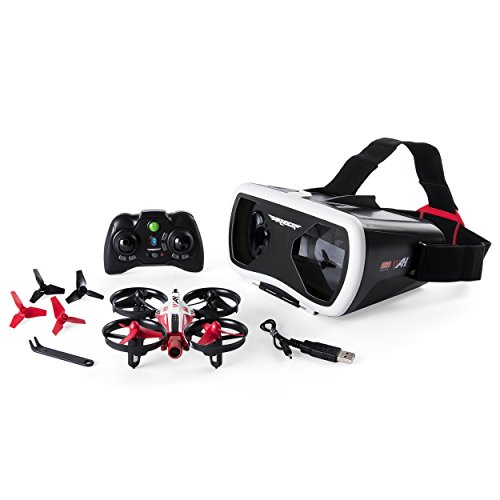 Drones  are among the hottest gifts for tweens and this latest one is durable and easy to maneuver, making it a great gift for beginner flyers.
Kids can get a birds-eye view of the action as they race their drone through the sky and watch the live feed through an app. They can also share the feed with their friends, which is a fun feature.
To get an idea of how the feed looks, just view the toy on Amazon and there's a video you can check out.

---
 BB-8 App Enabled Droid with Droid Trainer
Age 8+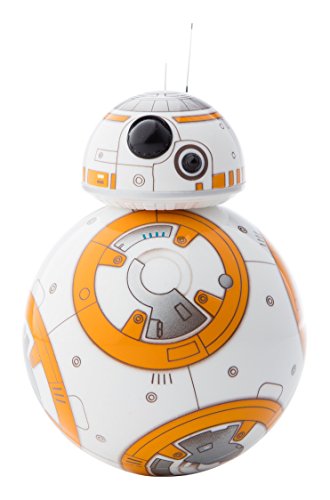 Star Wars electronic toys are always hot toys for tweens. I mean, what's cooler than your very own BB-8 to watch movies and go on Holographic adventures with?
There's lots of cool interactions kids can do with this toy. This is one of the hottest gifts for tweens this year and if the tween on your list is a Star Wars fan, they are going to love this!
Speaking of gifts for Star Wars fans, you might want to check out our article featuring Hasbro Rogue One toys, written especially for people who don't understand Star Wars. (#MeNeither)

---
Age 6+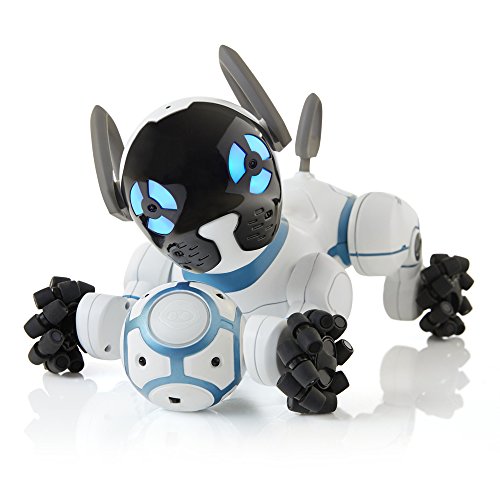 CHiP was one of the top toys for tweens last year and is still a popular toy for tweens this year. CHiP will come when called, play fetch, and learn tricks. That's more than many real dogs can do!
CHiP learns how to behave based on your responses to his actions. So over time, each CHiP is uniquely different from one other. The best part? No accidents on the carpet!
You can check out CHiP in action in the popup video below.


For more details about CHiP, be sure and check out our review of ChiP The Robot Dog here.
---
Electronic Games Make Good Christmas Gift Ideas for Tweens
Compose Yourself Music Card Game
Age 6+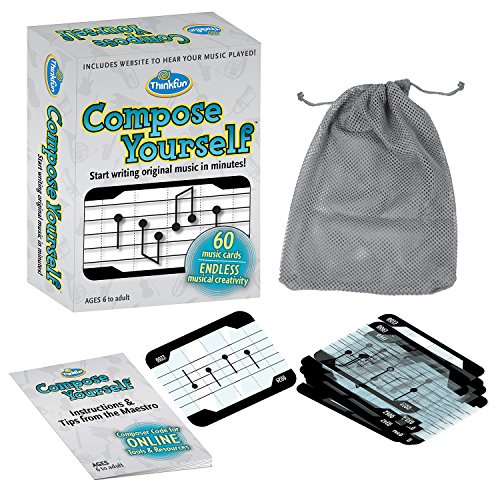 This is one of the coolest gift ideas for tweens interested in playing music. Invented by a world famous composer, Compose Yourself lets kids compose their own classical tunes using cards and a website.
This is brand new and looks like a great way to foster a love of music in kids.

---
Age 6+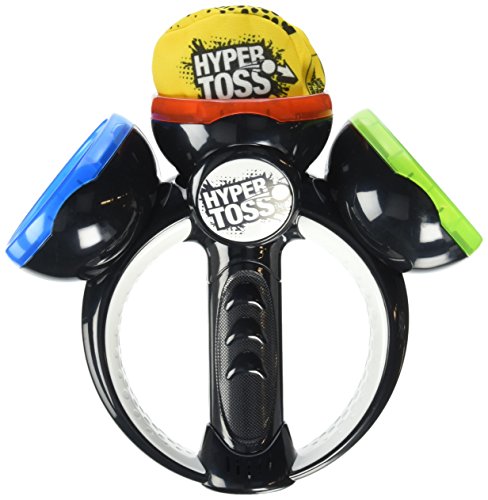 A modern twist on ball-in-a-cup, Hyper Toss is just what the name says – hyperspeed action! Whether they play it in command or freestyle mode, it gets tweens moving and challenges coordination and memory skills.
Watch the pop-up video below to check it out in action. If it gets them off the couch, it's one of the best gifts for tweens, in my book!


---
Hottest Gifts for Tweens to Get Them Outdoors
Age 8+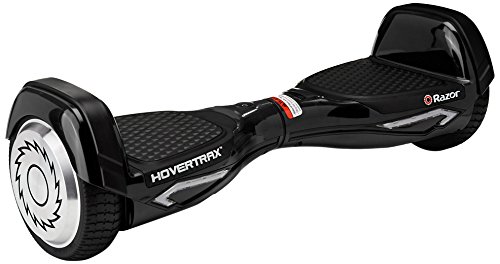 Skateboards are so 80's. The latest craze are these motorized boards that clip along at about 8 mph. I could really give my dogs a workout if I used one of these babies on our walks! The Hovertrax 2.0 is on several top toys for tweens lists this year.

Looking for more gifts to get tweens outdoors? Check out our list of the best outdoor toys for tweens, guaranteed to coax them off the couch!
---
Handheld Game Systems are Some of the Best Gifts for Tweens
Age 8+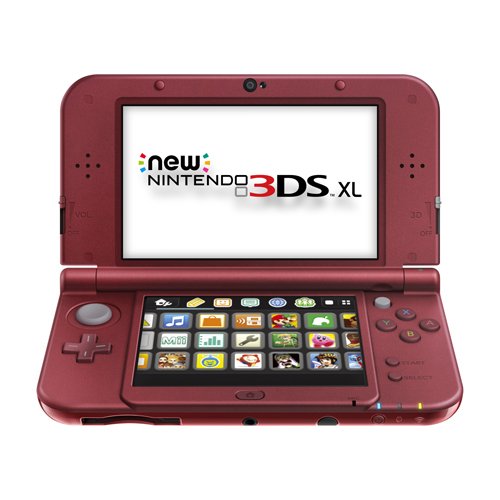 The Nintendo hand-held systems are touted as the best hand-held game systems for kids and one of the hottest gifts for tweens. The Nintendo New 3Ds XL not only lets kids play games in 3D, but they can take photos in 3D as well, and even connect with their friends on it.
This system is getting great reviews from buyers both on and off Amazon.
---
Cool Gadgets for Tweens
When it comes to the top gifts for tweens, cool gadgets are always on the top of the list. Here's a few fun gizmos that tweens are loving.

Cameras and Tablets are Top Gifts for Tweens
Fujifilm Instax Mini 9 Instant Camera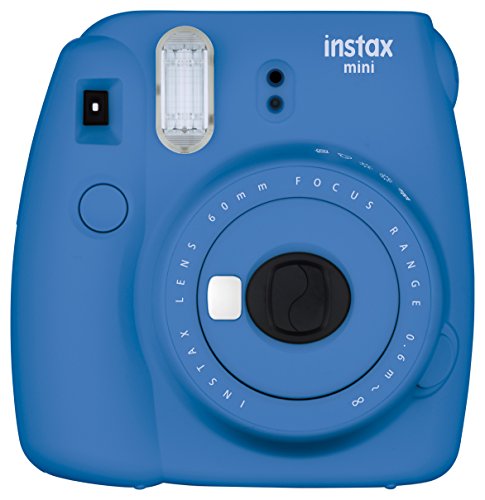 Tweens love taking and sharing pictures and it's even more fun with an instant camera like this one. It prints the pictures out right before their eyes, so kids can frame them or scrapbook them and turn them into cool gifts or fun keepsakes.
A gift of an instant camera is the perfect way to encourage tweens' photography skills, too. This one comes in a variety of colors, so it's one of the top gifts for tweens – both boys and girls.

---
All-New Fire 7 Kids Edition Tablet
Age 3-12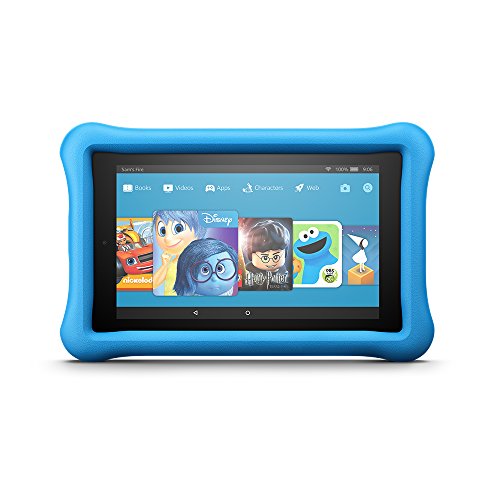 It's not often that you find a cool gadget for tweens that parents are in love with too, but the new Fire 7 Kids Edition Tablet is it! It comes with an amazing, no questions asked, 2 year warranty right off the bat.
Plus, parents can set up profiles for different kids in the household, allowing them access to age appropriate games, books and websites. You gotta read all the reviews on this thing. If you're thinking of buying a tablet for a tween or other child on your gift list – this is the one!

---
Cool Gadgets for Tweens to Have Fun with Their Friends
Floureon Handheld Walkie Talkies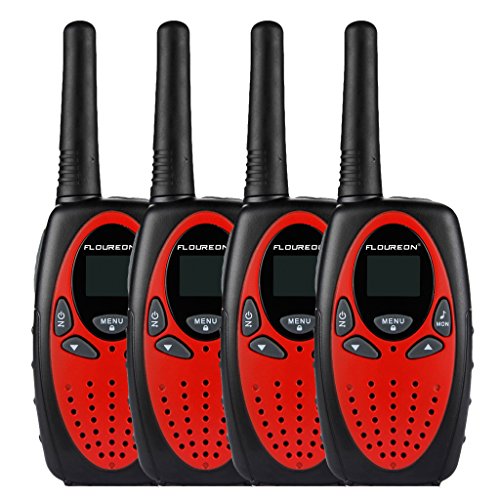 Walkie Talkies aren't exactly new technology, but they are definitely a great Christmas gift idea for tweens. I bought this exact set  for my nephew last year and he loves them!
The range on these is up to 3 miles – perfect for when kids are out riding riding scooters or bikes and want to communicate with each other. This is a great deal for the whole set of 4 walkie talkies!

---
Age 8+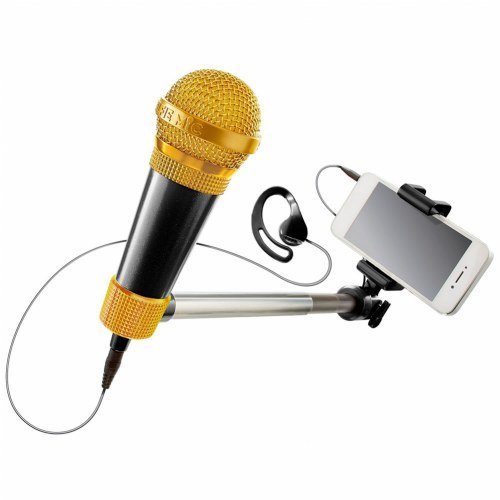 What tween doesn't love music and selfies? Combine the two and you have the Selfie Mic, a little gadget that lets kids make their own music videos and was one of the hot toys for tweens last year.
This is still a popular toy for tweens and would make a cool gadget gift. We won't tell if you borrow it from your tween to recreate Meatloaf's "Anything For Love" video.
You can see how it works in the pop-up video below. 


---
Age 8+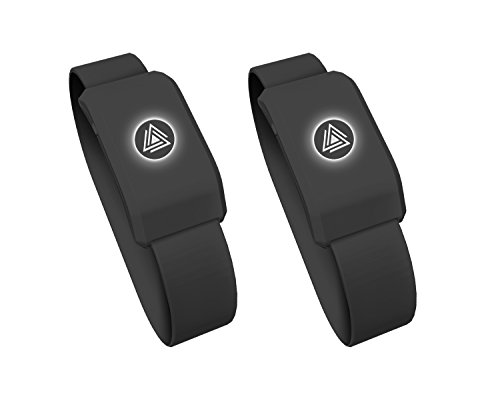 Why just dance to the beat, when you can create the beat with your body movement? Soundmoovz lets you do that via Bluetooth connection with an app.
These are pretty dang cool and one of the latest Christmas gift ideas for tweens. This is a cool gadget for tweens that they are going to love!
Check 'em out in the pop-up video below.


---
More Cool Gadgets for Tweens
Age 8+
Fidget cubes are the new stress balls. They're designed for adults and kids with twitchy fingers to give them something to push, pull, spin or click.
The KCHKUI Fidget Cubes (yeah, I have no idea how to pronounce that either) are particularly good quality, are guaranteed and come in several different designs and colors. These are top gifts for tweens who need them and their teacher just might thank you.
---
Veho Discovery Deluxe USB Microscope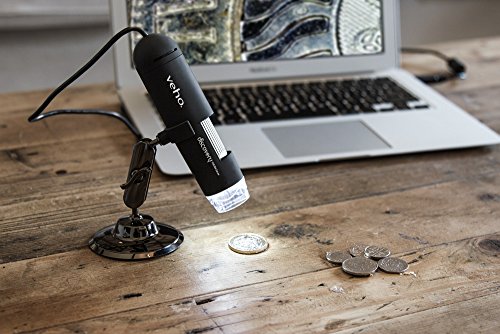 Kids can get a close-up look at the mold growing in the bottom of the cereal bowl that's been in their room for three weeks with this cool gadget. The Veho USB Microscope connects to a computer via USB cable and transmits the images to the screen.
Kids can also video or snap photos of the object of fascination too. This is one of those gadgets for tweens that the whole family will be fascinated with.

---
Age 8+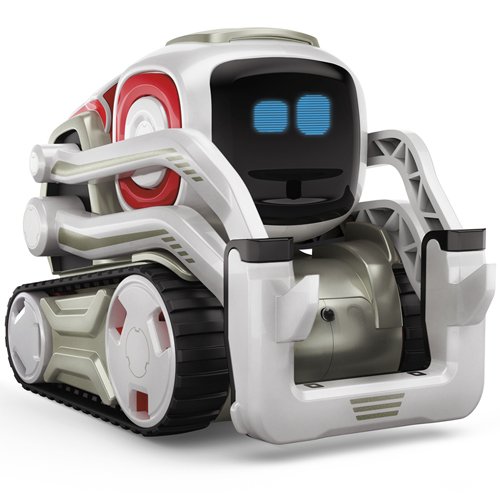 Little Cozmo is truly an amazing piece of technology. A robot in every sense of the word, he expresses emotions in response to your actions and evolves before your eyes the more he hangs out with you.
Cozmo was one of the hottest gifts for tweens and teens last year and he's still one of the top gifts for tweens on up. You can check out all the great reviews here.
You can watch Cozmo in action in the pop-up video below.


---
Building Sets for Tweens are Top Toys for Tweens
Kids with a passion for building stuff don't grow out of that by the time they're a tween. They're simply ready for more challenging building sets. These are a few of this year's top building sets for tweens.


LEGO Makes Challenging Building Sets for Tweens
Age 10+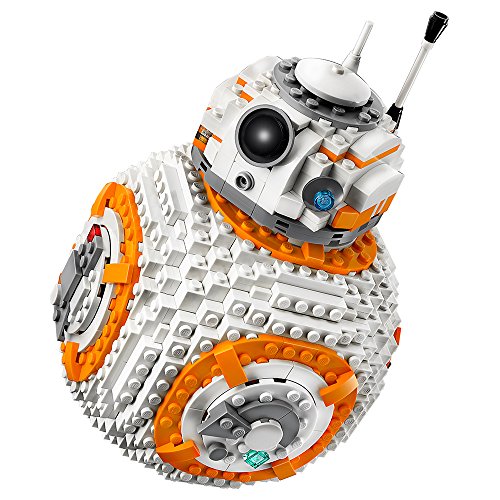 LEGO has some spectacular new Star Wars building sets this year and the Star Wars BB-8 is one of the best! His head really rotates and there is a hatch for his handy welding torch, but just so ya' know – the welding torch is not actually functional. All the same…this is a hot toy for tweens who enjoy the LEGO Star Wars series.

---
K'nex Building Sets for Tweens also Teach STEM Skills
K'nex Thrill Rides: Web Weaver Roller Coaster Building Set
Age 9+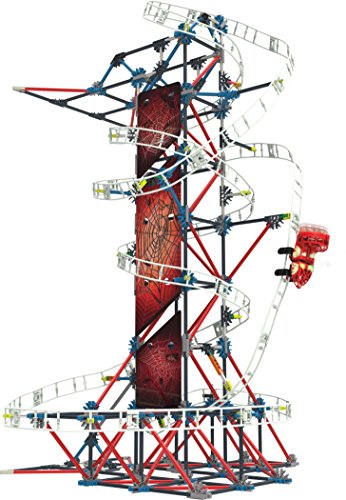 K'nex is known for their fantastic building sets that encourage engineering skills and imagination. This set can be configured multiple ways, glows in the dark and comes with a motorized car. It's seriously cool!
---
Minecraft Toys are Top Tween Gifts
Age 8+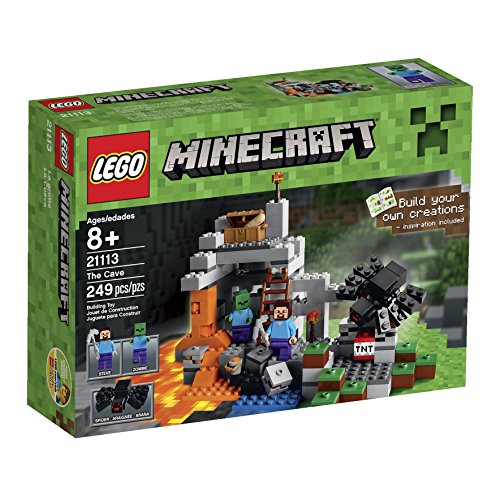 In case you haven't noticed, tweens are OBSESSED with anything Minecraft. So of course, our top gifts for tweens list must have some Minecraft building sets on it. This classic, best-selling LEGO Minecraft set is reasonably priced and a favorite among Minecraft building set fans.
---
Pokemon Building Sets are Popular Toys for Tweens
Mega Construx Pokemon Charizard Building Set
Age 8-12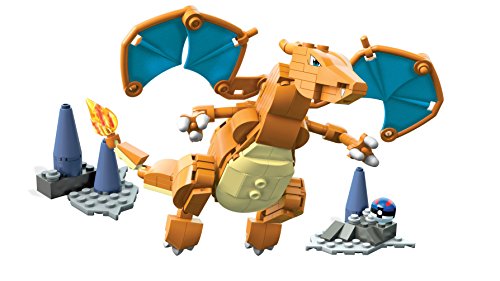 Pokeman fans will be impressed with this Charizard figure. Recent opinions are that the new building sets from Mega Construx are better quality and include clearer instructions than older sets.
Many of their Pokemon building sets are nice enough to sit on a shelf for display, which makes these sets two gifts in one – a building toy and cool room decor!
---
LEGO Ninjago sets are Hot Toys for Tweens
LEGO Ninjago Green Ninja Mech Dragon Building Kit
Age 8-14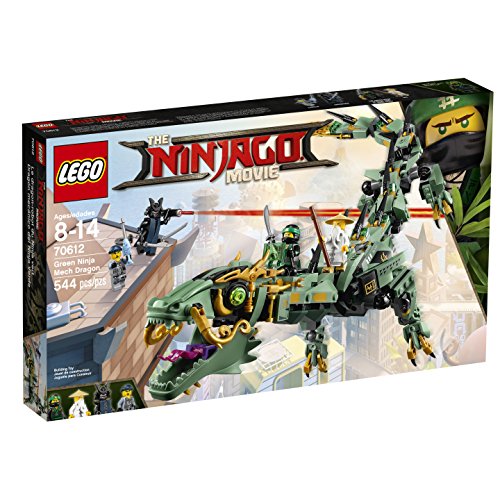 The LEGO Ninjago have been popular with tweens for a while now, but even more so this year with the release of the LEGO Ninjago movie.
Kids will have a blast creating new adventures for their jaw-snapping, tail-swishing, stud-shooting, mechanical dragon. Better hide the cat…and little sisters.

---
Tech Gifts for Tweens
There are a plethora of amazing toys and kits designed to teach kids coding, robotics, science and more. These are a few of the latest tech gifts for tweens, guaranteed to fascinate and entertain them.

littleBits Makes Awesome Tech Gifts for Tweens
The latest is the littleBits Star Wars Droid Inventor Kit
Age 8+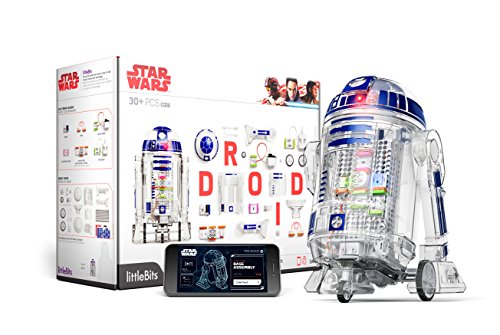 littleBits kits are always popular toys for tweens. Their newest addition lets kids build their very own droid, using motors, sensors and other electronic parts. The nice thing about these kits is that all the pieces are included and the instructions are very detailed so kids need little to no adult help.
Tweens can also get creative and take apart and redesign their droid many different ways, so they won't tire of this quickly.
---
 Popular Toys for Tweens who are Techy are Meccano Sets
Meccano-Erector M.A.X Robotic Interactive Toy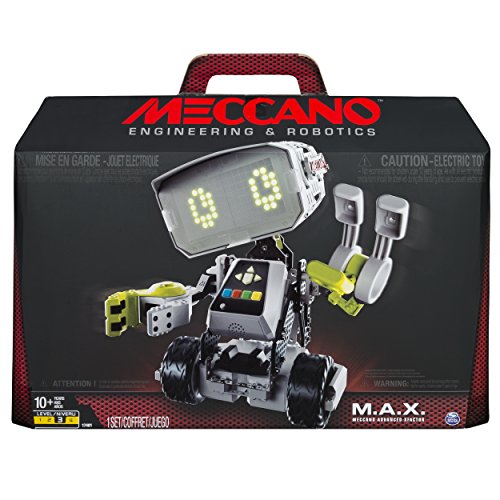 This is one of the hot toys for tweens this year. Tweens can build their very own robot sidekick, M.A.X. They can train him to guard their room, discuss the news of the day, do chores (well, I'm not sure about that, but it would be fun to find out!), and a whole lot of other cool stuff.
M.A.X. is intuitive too, meaning, he gets smarter the more tweens interact with him. As long as he doesn't start making up his own language (like those creepy Facebook computers), there's no need to worry that he'll take over the house. Probably.

---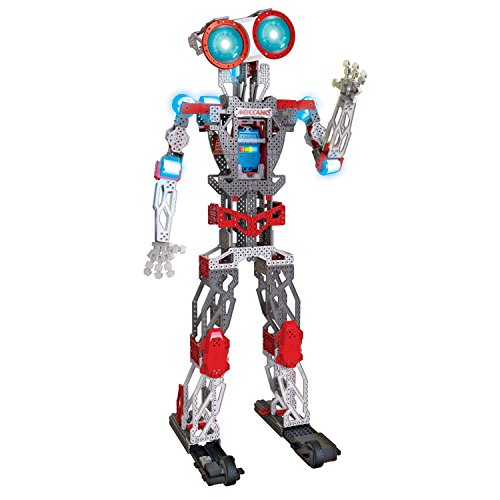 This toy is the epitome of tech gifts for tweens! The Meccano-Erectorid (they couldn't come up with an easier name, like Mike, or something?) is 4 feet tall and walks, talks, tells jokes, knows trivia and even throws out witty comebacks. If you want your kids to stop bugging you about giving them a little brother, get them one of these.
There's an app to help kids get all the functionality out of this robot, and really get creative with programming it. The original version is the Meccano MeccaNoid G15 KS and is slightly cheaper, but still way cool. Build-a-robot kits are the hottest gifts for tweens into tech.
---
Tech Gifts for Tweens for their Artistic Side
3Doodler Start Essentials 3D Printing Pen Set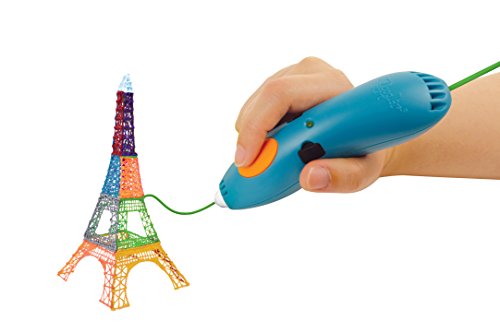 This 3D pen is the only one made especially for the tween age group. It comes with a guide and templates to get kids started with ideas, but really, the creative possibilities with this hot toy for tweens is unlimited. Speaking of hot…it's safer to use than a glue gun because the tip and plastic won't burn kids if they touch it.
The other nice thing about this tech gift for tweens is there is a 1-year free replacement policy on all the parts. Another reason this is a great Christmas gift idea for a tween!
You can see how the 3Doodler works in the pop-up video below.

Oh, and you might need some refill filament for it. It comes in lots of colors!

---
 Makey Makey – An Invention Kit for Everyone
Age 8+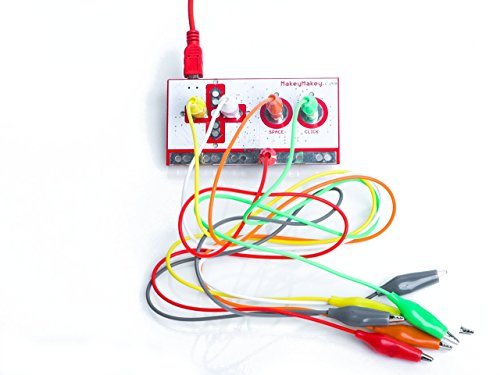 The Makey Makey turns ordinary household objects into keyboards, among other things! The concept seems complicated, but is really simple.
You can check out the video on Amazon to see how it works, but you just attach the clips to things like stairs, bananas, yourself and anything else and create innovative controllers. The result is musical notes, dance moves and just all sorts of cool abilities.
There's a website tweens use with it and there, they can get more ideas of things to do. It opens up tweens' minds to the endless possibilities in the world around them and that's a pretty cool benefit from a tech gift.

---
Tech Gifts for Tweens for Vehicle Lovers
OWI Magnetic Levitation Express Mag-Lev Train
Age 10+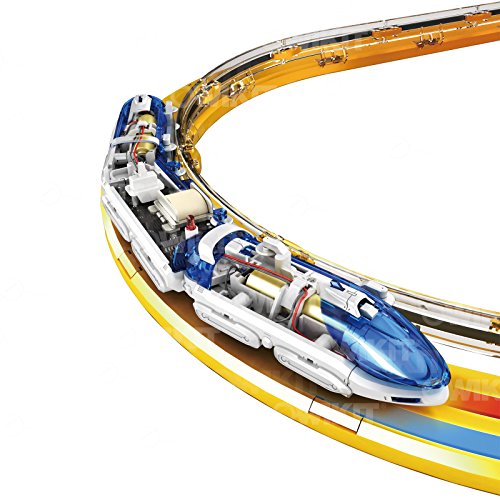 What could possibly be cooler than magnetic levitation? The name even sounds cool! Tweens build this floating train then watch it speed around the track using not wheels, but magnetic propulsion.
This is a brand new release this year, but we think it has the potential to be one of the top toys for tweens who like trains and vehicle sets.
Speaking of vehicle lovers, we have a review on a super awesome remote control wall climbing car that would also be a cool toy for a tween!
---
More Hot Christmas Gift Ideas for Tweens
We found a hodge podge of other Chirstmas gift ideas for tweens, including hot toys for tweens plus some cool practical items. Here are a few more top gifts for tweens.

The Latest Board Games are among the Best Tween Gifts
Speak Out Kids vs Parents Game
Age 8+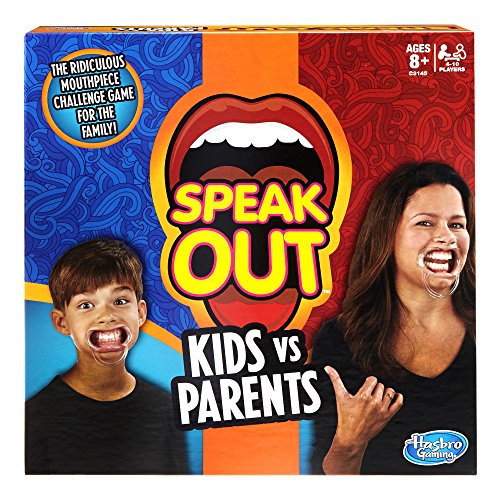 If you haven't seen the original Speak Out Game (what, do you live under a rock??), you are missing out! Basically, the Kids vs Parents version lets kids watch their parents look and sound ridiculous and what tween doesn't love that? Just try to say "banana mango marshmallow smoothie" with a mouthpiece in and you'll see what we mean.

---
Age 10+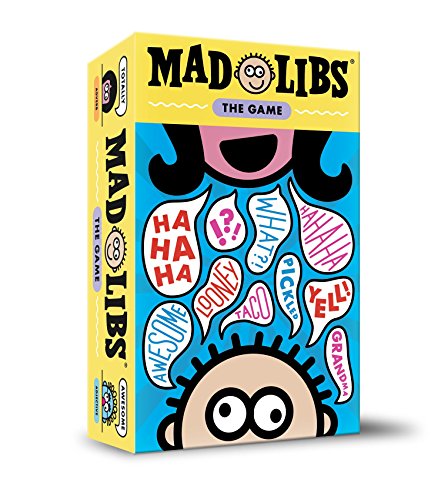 I once made my husband play Mad Libs with me in the car when we were snowed in on the way to Utah. He's never quite forgiven me for that. But I digress.
The Mad Libs Game combines all the fun of the old Mad Libs and adds the twist of making it a competition to see who can come up with the most hilariously inappropriate (but G rated!) sentence of all. You could say it's educational because it teaches the various parts of speech.
Of course, it all goes downhill when you ask for a noun and someone shouts "fart!" Yes, the top gifts for tweens are often the silliest.
---
Hottest Gifts for Tweens to Get Them Moving
Age 8+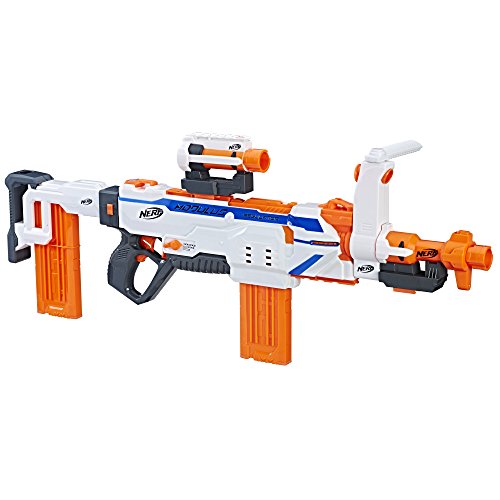 Every year, Nerf seems to have a new toy on the top tween gifts list. Tweens can battle it out with their friends (or parents!) with their latest release. With this motorized baby, the enemy doesn't have a chance! The only question is…who's going to pick up all those darts?!
---
Sometimes the Best Tween Gifts are Practical
iCozy Portable Cushioned Lap Desk with Storage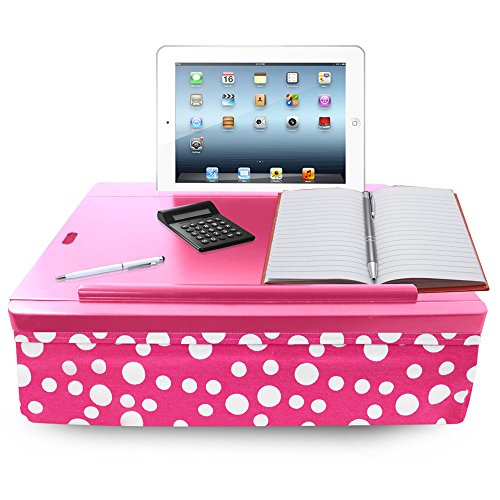 This cozy lap desk is handy for students of all ages. Kids can easily, color, read, do homework, use their tablet or laptop, or have a snack while sitting with this in their lap. It slides open for convenient storage too.
Don't be fooled by the pink polka-dots – It comes in several patterns suitable for both boys and girls. Sometimes the most useful things make the best tween gifts.

---
Ailihen Lightweight Foldable Headphones with Microphone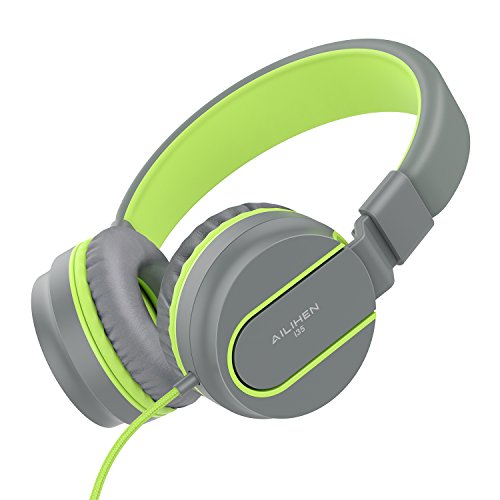 Tweens need to tune out the world sometimes, and a gift of these comfortable, high quality headphones will help them do it.
These are top gifts for tweens because they are foldable, lightweight, and come in a variety of stylish colors. Check out the great price and reviews here.

---
Top Gifts for Tweens that are Just for Fun
Omaker Portable Mini Bluetooth Speaker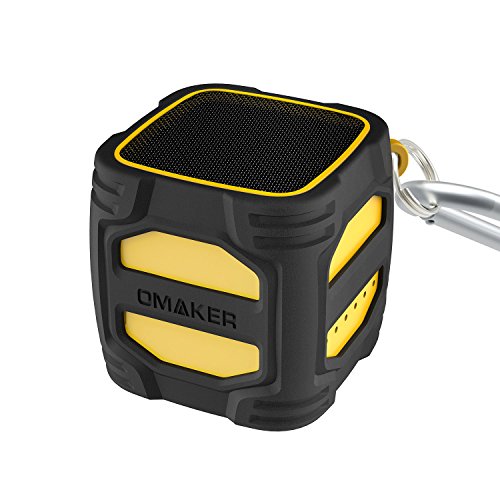 This tiny little portable bluetooth speaker packs some powerful sound. Tweens can carry it in a pocket, purse or backpack and enjoy and share their music wherever they are.
This is a great Christmas gift idea for tweens.

---
Tweens can dress up their Apple chargers to match their mood with these fun vinyl stickers. They're removable and reusable and there's four different designs in a pack.
These come in real handy when you have multiple Apple users in the house.
---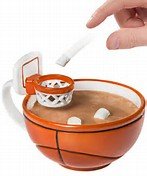 Unique, quirky gifts are some of the best gifts for tweens and this fun mug fits the bill! Tweens can dunk their cookies, mini-marshmallows, graham crackers – whatever floats their boat. Great gift idea for a tween basketball fan too!
---

We hope this list of the top gifts for tweens helps you to find the perfect gift for the tweens in your life. I know I found a thing or two that's going on my wish list, starting with the Meccano robot. Training that one to do the laundry! 😉
Search for More Top Gifts for Tweens

Pin the Top Gifts for Tweens Guide