Our list of the top gifts for tweens in 2021 includes the latest hot toys for tweens, as well as some unique and fun gift ideas.
Buying gifts for tweens (kids in the age 9-12 range) can be a nail biting experience. Their interests span those of both child and teen and at any given moment, it's anyone's guess which side is calling the shots.
To help you out, we've compiled a list of the best tween gifts for 2021. Our list includes hot toys for tweens to appeal to the kid side and cool gadgets for tweens to appeal to the teen side.
We've kept this list fairly gender neutral, focusing on electronic toys that appeal to tweens, tech gifts for tweens that explore science and technology and other top tween gifts for both boys and girls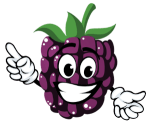 Heads up that the links below take you to Amazon, Target, or other retailers where noted. As an Amazon Associate I earn from qualifying purchases. I am also a participant in the Target Affiliate
Marketing Program. That means if you buy something through these links, I may get a small commission at no extra cost to you. You can learn more here. I hope you enjoy our toy and gift suggestions!
Top Gifts for Tweens

Electronic Toys for Tweens
The top electronic toys for tweens range from the latest drones, robots and game systems to some familiar popular toys for tweens from years past that are still on the hot toy list. There's something here for a whole range of tween interests.
LEGO Technic Top Gear Rally Car
LEGO Technic Top Gear Rally Car
The LEGO Technic line is really cool because kids can build a race car with a smart hub and motor, then control it with an app and watch it go.
The LEGO Technic Top Gear Rally Car is one of their latest additions. Not only is the build challenging, but the app has challenges for kids to perform with their creation. This really adds to the play value of this LEGO toy.
The Top Gear Rally Car is a decent size too, at about 10″ long by 5″ wide. Kids who like building and remote control vehicles will love this cool gift for tweens.
Age 10+
---
Tiny Pong
Tiny Pong Handheld Game
The tiny game trend for tweens last year was Tiny Pong, and it's still getting great reviews. It's basically a mini ping-pong table one player can operate by bouncing the ball back and forth over the tiny net.
It challenges kids' hand-eye coordination and definitely gets them moving. Adults get a kick out of it too…with one caveat. If you use it with the batteries, it can be a bit loud. But it works fine without the batteries – you just have to do the counting yourself.
It's a fun game for tweens to entertain themselves, or compete against their friends to see who can volley the longest!
Age 8+
---
Related: Toys to Help Kids Stay Active Indoors
Bop It! Game
Bop-It! Game
The Bop It! by Hasbro has been around for years, but it's still a big seller and remains a top gift for tweens.
It's surprising that something that issues commands to preteens (not something they are normally open to!) is so darn popular, but go figure.
They've modernized the commands to include things like "Selfie it," "Answer it," and "Golf it," which is challenging and fun. This is a great group game and super fun for family game night!
Age 8+
Hasbro also came out with micro versions of their most popular games which are selling really well. Their portability, size and price make them fun top gifts for tweens and teens.
---
Jumanji Deluxe Electronic Version
Jumanji Deluxe Game
The Jumanji movie, both the original and the remake, is a fantastic family movie that tweens love. Now kids can fully immerse themselves in the terrifying experience with the electronic Jumanji game by Spin Master.
Parents and kids are raving about how fun this game is. The sound effects, the creative challenges and riddles, the graphics – it's really just a fun experience for kids and families to enjoy. A bonus is that some of the challenges requires getting out of your seat, so there's a little exercise involved too!
Age 8+
---
Nintendo Switch is a Super Cool Gift for Tweens
Nintendo Switch
The Nintendo Switch game system was an innovative gaming system when it was first released in 2017 and it's still a top seller today. If your tween doesn't own one, it's probably on their list this year. Sure, it's pricey, but there's lots of reasons it's worth the cost.
It's a TV, table-top and hand-held system all in one
Super durable
Easy to use and switch modes
Even in portable mode, works with multiple players
Great library of games to choose from
The Nintendo Switch is not only a top gift for tweens, but makes an awesome family gift that both kids and parents would love.
Below are two of the hottest games for the Nintendo Switch.
New Pokémon Snap
Animal Crossing: New Horizons
---
Nintendo Switch Lite
Newest Nintendo Switch Lite
Nintendo Switch Lite was released last year as an even more portable version of the Nintendo Switch.
It's perfect for teens and tweens who are always on the go and rarely play their games on a TV screen, as it's optimized for handheld play.
All of the Nintendo Switch games that support handheld mode will work with the Switch Lite.
Reviewers love the comfortable feel of it and the great graphics. The tween gamer on your gift list will love a Nintendo Switch Lite under the tree!
---
Think Fun Laser Maze
Think Fun Laser Maze
Laser Maze is a challenging, single player game where kids have to use logic and mirrors to direct a laser through different mazes. It sharpens those critical thinking and logic skills and just may result in a tween who can outsmart their parents. Good thing parents love this game too!
Laser Maze is a Good Housekeeping Best Toy award winner and although it's been around a few years, is still wildly popular. This is a great gift for tweens to stay busy indoors and entertain themselves without a screen.
Age 8+
---
Ninja Bots
Ninja Bots
Ninja Bots are hilarious battling robots kids can arm and train using hand movements. Once trained, the tiny ninjas battle it out, using moves like the Spinning Rooster and Cobra Kick.
They feature over 100 sounds and movements and kids can level up by teaching their Bots new fighting styles.
This award winning toy for kids was introduced last year from Spin Master and is still highly entertaining! An added bonus is they come in a pack of two, perfect for kids to play with their friends or siblings.
Age 6+
---
UPDATE >>>The Amazon Holiday Toy List is Here!! <<<
Cool Gadgets for Tweens
When it comes to the top gifts for tweens in 2021, cool gadgets are always on the top of the list. Here's a few fun gizmos that tweens are loving.
Fujifilm Instax Mini 9 Instant Camera is a Top Gift for Tweens
Fujifilm Instax Mini 9
Tweens love taking and sharing pictures and it's even more fun with an instant camera like the Fujifilm Instax Mini 9.
It prints the pictures out right before their eyes, so kids can frame them or scrapbook them and turn them into cool gifts or fun keepsakes.
This was on my 14-year-old niece's wish list, so I bought it for her as a birthday gift one year and it did not disappoint. She loved it! I bought a set similar to this one with a camera, a case and cool accessories.
I wanted her to have the little extras and it was cheaper buying it as a bundle. Granted, she's a teen but this camera is age appropriate for tweens too.
A gift of an instant camera is the perfect way to encourage tweens' photography skills. The Instax Mini 9 comes in a variety of colors, so it's one of the top gifts for tweens – both boys and girls.
---
Fire HD 10 Kids Pro Tablet
It's not often that you find a cool gadget for tweens that parents are in love with too, but the Fire Tablets are one of those gadgets! The latest Fire HD 10 Kids Pro Tablet is available for preorder now and is designed especially for kids age 6-12.
It offers even better resolution, a larger screen size and full HD. Like it's predecessors, the it comes with a free year of Kids+ which includes thousands of videos, games and other educational and entertaining activities for kids.
Plus, parents can set up profiles for different kids in the household, allowing them access to age appropriate games, books and websites. If you're thinking of buying a tablet for a tween or other child on your gift list – this is the one!
Age 6-12
---
LOOIKOOS Walkie Talkies are Fun Gadgets for Tweens
LOOIKOOS Walkie Talkies
Walkie Talkies aren't exactly new technology, but they are a great Christmas or birthday gift for tweens. I bought a set for my 9-year-old nephew and he loved being able to talk with his friends while they rode bikes around the neighborhood.
The LOOIKOOS Walkie Talkies have a range of about a half mile – perfect for kids playing outside or camping. They have a built-in flashlight for nighttime adventures and come with a belt clip and lanyard for easy accessibility. I like that they mute the background noise for clearer voice sound too.
These are a handy and fun gift for tweens!
Age 3-12
---
Bluetooth Karaoke Microphone is a Top Gift for Tweens
BONAOK Karaoke Microphone
This is my favorite tween gift because it's inexpensive and something the whole family will love.
The BONAOK Bluetooth Karaoke Microphone turns your Apple or Android device into a Karaoke screen, so kids can belt out their favorite tunes even if they don't quite remember all the words.
Just download your favorite karaoke app, connect the microphone to your device with bluetooth and get the party started! Actually…if you can steal it away from your kids it IS great fun at parties and gatherings.
It can also be used as a regular microphone to make YouTube videos or give a speech. (We won't tell if you borrow it from your tween to recreate Meatloaf's "Anything For Love" video.)
This mini Karaoke system is getting rave reviews and is a top seller. It's a cool gadget for tweens to party it up with their friends!
---
Plugable USB 2.0 Digital Microscope
Plugable USB Digital Microscope
Kids can get a close-up look at the mold growing in the bottom of the cereal bowl that's been in their room for three weeks with this cool gadget.
The Plugable USB 2.0 Digital Microscope connects to a Mac or Windows computer via USB cable and transmits the images to the screen.
Kids can also video or snap photos of the object of fascination too. This is one of those gadgets for tweens that the whole family will be fascinated with.
The manufacturer doesn't specify an age requirement for this, but it's simple to use, so tweens and teens should have no problem using it. Younger kids may need a little supervision.
---
Echo Dot Kid's Edition
Echo Dot Kids
The Echo Dot Kid's Edition is like having Mary Poppins and Mr. Jeeves staying in your kids room. Only, not as creepy as that sounds.
Parents can set the Dot to issue reminders for their kids, call them to dinner, control other devices, play entertainment, help with homework and a whole bunch of other cool stuff.
The best part is that the Kids Edition comes with a 2-year worry-free guarantee warranty! Plus, you get a free year of FreeTime Unlimited which includes audible books, shows, games and more entertaining and educational stuff for kids.
The Kid's Echo Dot is a cool gadget gift that tweens can get a lot of use from.
---
DEAL ALERT ===>>>>Check out all the toys on SALE TODAY!


Building Sets for Older Kids are Top Toys for Tweens
Kids with a passion for building stuff don't grow out of that by the time they're a tween. They're simply ready for more challenging building sets. These are a few of this year's top building sets for tweens.
Klutz LEGO Make Your Own Movie Kit
Kids will learn how to make stop-motion animated movies featuring their own LEGO creations with this LEGO Movie Kit. It's simple to follow and even includes some starter pieces so kids can get a movie out in about an hour. It's rated for tweens age 8 and up.
---
LEGO Monkie Kid Sets
The LEGO Monkie Kid series is based on the mythical Monkey King and even has an animated series to accompany it. There are several amazing set in this LEGO series and you can check out two of them below. These are for ages 8+ and 10+.
LEGO Monkie Kid's Cloud Jet
LEGO Monkey King Warrior Mech
---
LEGO Star Wars: The Mandalorian The Child
Baby Yoda (AKA The Child) is still popular and this much anticipated LEGO Baby Yoda was released last year and is perfect for The Mandalorian fans on your list. This little guy is so cute and features a poseable head, adjustable mouth, and movable ears. For ages 10 and up.
---
LEGO Brickheadz The Mandalorian & The Child
In case you missed it, anything Mandalorian is a big deal this year. I love the Brickheadz line because they are small sets and fun for tweens to build and display. This Mandalorian & The Child set is perfect for tween Star Wars fans. Rated for ages 10 and up.
---
LEGO Super Mario Adventures Mario Starter Course and Expansions
Mario fans can bring the video game to life with LEGO's new interactive Mario sets. The Mario figure interacts with the bricks in different ways (green is grass, red is lava, etc) and collects coins and points as he navigates through the LEGO course. The Starter Course is rated for ages 6 and up, but there are more advanced expansion sets rated for 8 and up.
LEGO Mario Starter Course
LEGO Bowser's Castle Battle
---
Below are two more of my favorite brand new LEGO sets.
On Sale!
---
LEGO Hidden Sides Sets are Cool Toys for Tweens
LEGO The Lighthouse of Darkness
A cool building toy for tweens are the Hidden Sides Interactive LEGO sets that came out last year. Each set represents a different place in the small town of Newbury, in which two teens and a professor take it upon themselves to banish lurking ghosts.
The Newbury Haunted High School set is the most impressive of all of them, but they are each pretty cool. Kids can build and play with the sets as always, but there is the added feature of an augmented reality app that lets them immerse themselves in the world of Newbury.
Age 9+
---

Tech Gifts for Tweens
There are a plethora of amazing toys and kits designed to teach kids coding, robotics, science and more. And tech that just makes a tweens life easier is pretty cool too. These are a few of the latest tech gifts for tweens, guaranteed to fascinate and entertain them.
---
3Doodler Start+ Essentials 2021 3D Pen Set
3Doodler Start+ Essentials 2021 Set
The 3Doodler Start+ Essentials 2021 Set is the new and improved version of this tech toy for kids and tweens. It's the only 3D pen designed for this age group so there is less chance of accidental skin burns.
Kids can write in the air, basically, and watch their idea come to life in front of their eyes, which is super cool! They can design their own creations or use templates that come in the set or that they can find and download online. This won several Top Toy awards over the last few years and is still a great choice as a tech gift for tweens.
Age 6+
---
Makey Makey – An Invention Kit for Everyone
Makey Makey
The Makey Makey Invention Kit turns ordinary household objects into keyboards, among other things! The concept seems complicated, but is really simple.
You can check out the video in the Amazon link to see how it works, but you just attach the clips to things like stairs, bananas, yourself and anything else and create innovative controllers. The result is musical notes, dance moves and just all sorts of cool abilities.
There's a website tweens can use with it and there they can get more ideas of things to do. It opens up tweens' minds to the endless possibilities in the world around them and that's a pretty cool benefit from a tech gift.
Age 8+
---
Snap Circuits Extreme
On Sale!
---
Logitech C920x HD Pro Webcam
Logitech HD Pro Webcam
Teens and tweens can always use a better camera than the one on their laptop. This Logitech C920x HD Pro is compatible with Windows and Mac and works well for FaceTime, Zoom, Hangouts, and most any video platform.
The base is adjustable and attaches to a laptop or tripod so whether your tween is launching a YouTube or TikTok career or just needs a good camera for home learning, this one has them covered.
---
JLab Go Air Wireless Earbuds
JLab Go Air Wireless Earbuds
Sure you can drop a couple hundred bucks on Apple AirPods, but we all know tweens lose stuff. If you want a less expensive (and less painful to replace) option, try these JLab Wireless Earbuds.
I have a similar pair from JLabs and I love them. The charge lasts days and the case is small enough I throw in my backpack and use them when I go walking. The USB charging cord folds down and is built into the back, so it won't get lost. The sound is great and they even come in a few different colors. This is a practical little techy gift for tweens and teens.
---
Logitech F310 Gaming Controller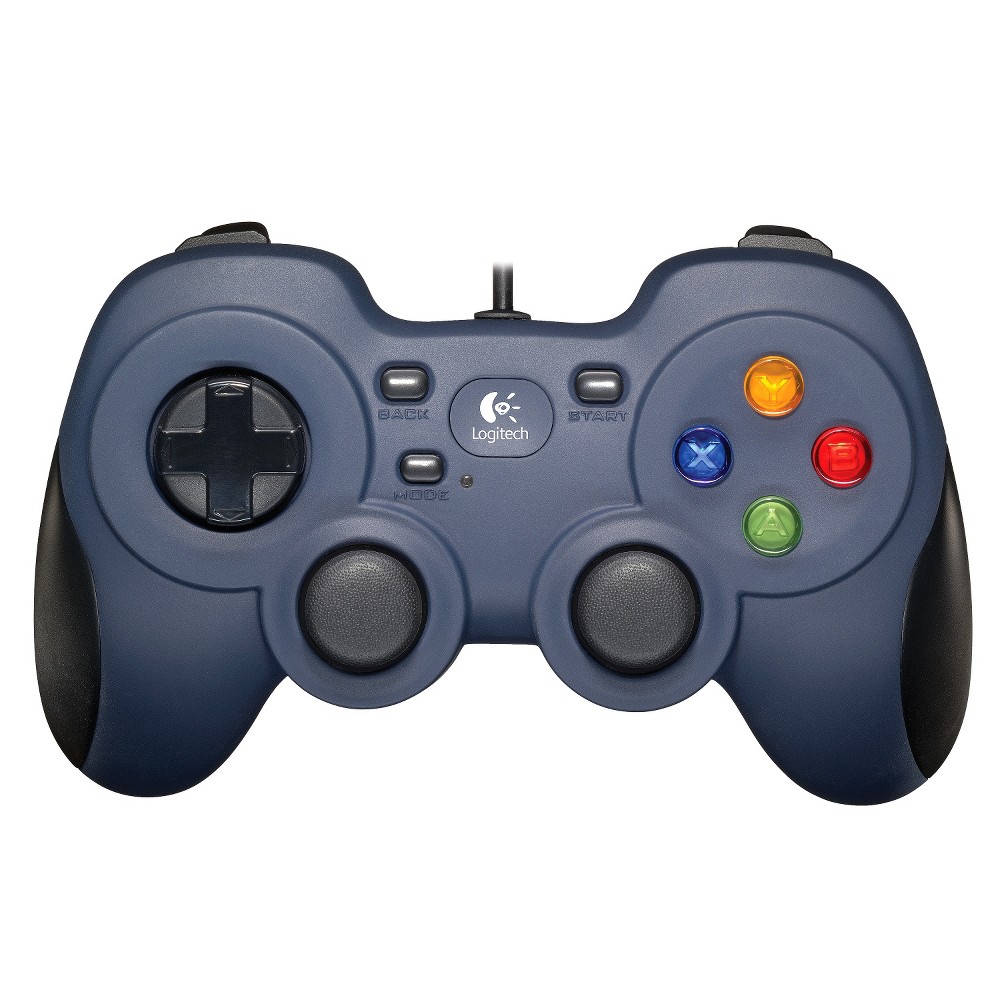 This comfortable and responsive controller is popular for gamers and the best part is it comes with a 6-foot cord. Hello, couch!
---
ELEPHAS Mini Movie Projector
ELEPHAS Mini Projector
Why watch a movie on a TV or tablet when you can watch it on a 16 foot wall? A projector like this ELEPHAS Mini Movie Projector adds a whole new level of fun to sleepovers or movie night.
It's compatible with iOS or Android, as well as Fire TV, Chromecast, laptop, and many other media devices. The picture and sound is great quality for the price too. This is a fun tech device for tweens to liven up parties and gatherings. Mom and dad will be itching to borrow it, no doubt.
---
Snap Circuits Code Journey

Science Kits are Cool Toys for Tweens
Tweens love learning facts about the world around them and science and chemistry sets are a fun way to help them do that. Here's some of the top science-related toys for tweens.
National Geographic Science Magic Kit
Science Magic Kit
Young Merlins can amaze their family and friends with the New National Geographic Science Magic Kit. Each experiment is designed to be done as a trick, so kids will want a cape, not a lab coat for this one.
The set comes with the supplies to do 20 experiments right off the bat, and instructions for an additional 30 using some simple household ingredients. The instruction book is cool because it's easy to follow and educates kids about the science behind the tricks.
Parents and kids are loving this set and it's a great gift for tweens to break out on a rainy day!
Age 8+
---
Professor Maxwell's VR Universe
Professor Maxwell's VR Universe
Professor Maxwell's VR Universe makes the solar system appear right before your eyes, using a smartphone and app. It's an immersive learning experience that combines virtual reality with hands on learning.
So far, parents report they wish they had something like this when they were kids to really bring science to life. There are other sets in the Professor Maxwell VR line that are becoming more popular too, such as the VR Junior Chef Set.
If you're looking for a gift that will educate and fascinate, this one is a cool gift for the tween in your life.
Age 8+
---
SmartLab Toys Squishy Human Body
Squishy Human Body
Kids will love pulling the organs and guts out of Larry (made up name) and learning all about how the human body works. They can take Larry apart and put him back together as many times as they can stomach and master their knowledge of anatomy. The Squishy Human Body also comes with a color anatomy book that is entertaining and interesting for kids and parents both.
This is an educational toy that will encourages curious minds to want to learn more about how the human boy works. It also makes a great homeschooling tool.
Age 8+
---
Ciro Solar Robot Kit
Solar Robots Kit
What could be cooler than creating a solar powered robot all by yourself (or with minimal help from a parent)? The Ciro Solar Robot Building Kit contains everything kids need to build 12 different robot variations, all powered by the sun.
The builds are different levels of complexity so tweens can challenge their skills as they get more adept at the building process. In the link, you'll see a few different robot style options to choose from as well. This is a terrific tech toy gift for tweens!
Age 8+
---
Celestron Telescope
Celestron Telescope
Introduce the tween on your gift list to the marvel of the night skies with a Celestron Portable Telescope. This one is designed especially for beginners, so it's easy to set up and use. I love that it's lightweight and comes with a backpack to stow it in.
Also included is some educational software so kids can learn more about the night skies AND it has a 2-year warranty on it. What's cool too is you can use it during the day for bird or nature watching. It's really an awesome gift for the whole family to enjoy.
---
DEAL ALERT ==> Check Out All the Toys On Sale Today!


Games Make the Best Gifts for Tweens!
You can't go wrong with giving the tween on your gift list a popular game. Board games, table games, card games – anything tweens can entertain themselves and their friends with is a tween gift winner! Here's some of the newest and most popular games for tweens in 2021.
Throw Throw Burrito Game
The Throw Throw Burrito card game tests mental and physical agility as players find matches while dodging flying plush burritos. It's a fun way to get tweens off their screens and moving around and it's entertaining for a wide range of ages, including adults. I mean, what's not to love about throwing burritos at your siblings or parents…or spouse?
Age 7+
---
UNO Flip
The popular UNO card game gets another update this year, in the form of UNO Flip. When the flip card is played, the whole deck is flipped over to reveal a whole new set of action cards. It makes an old game all new and exciting for tweens!
Age 7+
---
Not Parent Approved Card Game
The award-winning Not Parent Approved Card Game was created by a couple of moms of tweens who wanted to pull their kids away from their electronics. Mission accomplished! It's like the card game version of Mad Libs and tweens and parents are having a blast playing it.
One warning: some parents reported a few of the cards to be out of line with their values for their kids. But you can pull out the cards you deem inappropriate and it's still a fun game.
Age 8+
---
Gravity Maze Game
The best-selling Gravity Maze Marble Run Logic Game is a challenging game for tweens that encourages critical thinking. There are different skill levels in the game, so even beginners will enjoy it and can work to improve their problem solving skills.
Age 8+
---
What Do You Meme? Family Version
Age 8+
---
Exploding Kittens
The Exploding Kittens card game has been a top seller for a couple years now and I resisted buying it because the name was well…unappealing. I finally played it with my niece and nephew and I have to admit, it's fun! It takes a couple rounds to memorize each of the action cards but my tween and teen opponents caught on quick and really enjoyed it.
It's for 2-5 players, but if you have a larger group, get the Exploding Kittens Party Pack, which allows for up to 10 players. Just follow the instructions for how to reduce the deck for smaller groups.
Age 7+
---
Monopoly Deal Card Game
The Monopoly Deal Card Game is our family's ALL TIME favorite card game! It's a spinoff of the original Monopoly game, with all the competitiveness squeezed into less time. Seriously…you have to try this game. I introduced my niece and nephew to it and we played it non-stop while they were visiting me and I had to buy them a deck to take back home with them!
The link above is for the updated version. It's the one I bought for my niece and nephew. This one is the original one I had bought, like 5 or 6 years ago. The gameplay is exactly the same – just the cards look a little different.
Age 8+
---
Forbidden Island Game
This game has a nearly perfect rating so I had to check it out to add to this list. I haven't bought it yet…but I intend to get it to play with my tween/teen aged niece and nephew. It looks so fun!
Basically everyone works together to protect their island, with each player taking on a certain character and skills. It's not a long game, it teaches team work, and seems really engaging. I can't wait to try it out!
Age 10+
---
GibGab
This is another game on my wish list. GibGab was just released by Fat Brain Toys. It's a fast-paced, back-and-forth word game for 2 players. Quick, simple, and challenges the brain. Sounds pretty addicting!
Age 8+
---
Herd Mentality
This is another new game, released by Big Potato Games. The premise is a lot like Family Feud, where you try to give the most popular answer, not the most creative or unusual. It's getting great reviews for players of all ages.
Age 10+
---
Stare Junior
Stare Junior is a fun memory testing game for all ages. Players pull a card with a wacky picture on it and have to stare at it for 30 seconds, then have to answer one question about the image they saw. For example, "was the pizza in the image whole or was there a piece missing?" It's a great way for kids and adults to sharpen their observation, concentration, and memory skills.
Age 6+
---

Outdoor Toys for Tweens are Great Gifts!
Even the most screen-addicted tweens can be lured off the couch with the right incentive. Here's some of the latest and most popular outdoor toys that tweens are loving.
Hiboy HC-02 Hoverboard Seat Attachment
Hiboy Hoverboard Seat Attachment
This thing is way cool! Turn almost any hoverboard into a Go Kart with the Hiboy Hoverboard Seat Attachment.
The leg pedals are fully adjustable, so you get a good fit for all size kids. And it supports up to 270 pounds, which means mom and dad are totally going to bogart this.
The company has a 30-day no questions asked refund policy and according to reviewers, the customer service is top notch. This is a great gift for tweens to get even more use out of their hoverboards.
About 8+
---
EzyRoller
EzyRoller Ride On
The EzyRoller Ride On toy has been out a few years now, but it remains one of the most popular outdoor toys for kids of all ages!
The EzyRoller sits low to the ground, like a Big Wheel. Kids steer with their feet, allowing for some creative ball playing since their hands are free. It comes with two extension bars, so it grows with the child, which is really cool.
This thing has fabulous reviews from kids and parents both! There is also the EzyRoller Drifter which features higher speeds and more turning capability. Both of these are top gifts for tweens!
Age 4+
---
Nerf Elite 2.0 Shockwave
NERF Elite 2.0 Shockwave
There are several new Nerf blasters out but so far the Nerf Elite 2.0 Shockwave (released a couple years ago) is the top seller. What I like about it is it's not motorized, so no batteries required. Which means it's lighter and easier for kids to handle. It holds 15 darts, plus has 15 more for quick reloading.
It has rapid fire action, so anything in the yard that moves is in trouble (including my husband)! The darts fly up to an impressive 90 feet. Tweens can have some epic backyard battles with this thing!
The brand new NERF LMTD Halo Needler will be released December 1st this year and is available for preorder now. It's pretty wicked looking. And in the NERF Fortnite line is the wildly popular AR-L Elite blaster that kids are loving. Both are featured below.
NEW NERF LMTD Halo Needler
NERF Fortnite AR-L Elite
Age 8+
---
ReDo Skateboard
ReDo Skateboard
Dude, skateboards are still in. The new ReDo Skateoard is great for beginners, with a base that's a little wider and shorter than a traditional board. Parents report that these boards are built well and sturdy.
They boast an extra smooth ride and come in fun beachy designs, like palm trees, pineapples and flamingos. They support up to 110 pounds, so keep that in mind if you're buying for an older tween.
Age 8+
---
Kidzlane Laser Tag
Kidzlane Laser Tag Set
Kids cooped up in the house can relieve some stress with a Kidzlane Laser Tag Set. And so can mom and dad, for that matter. Here's a few fun features of this toy.
Fun sound effects
4 modes of play
Supports individual play or teams
Range of 130 feet!
Can combine multiple sets for large groups
It can be used indoors or out, although lower light is best so you can see the laser lights clearly. And do keep in mind, you'll need 4 AA batteries per device (so that's 16) to get it up and running out of the box. This is a super fun toy for tweens and families!
Age 8+
---
Capture the Flag REDUX
Capture the Flag REDUX
Capture The Flag REDUX is another top gift for tweens and teens that has been very popular for a few years.
This game is a twist on the old Capture the Flag game, with this one featuring glowing orbs so kids can play it at night. Kids play on teams and get lots of exercise as they try to find the orb.
Adults love to play this too, so it's a great game for everyone at family gatherings.
Age 8+
---
All Pro Passer Robotic Quarterback
If you're into football, what could be cooler than a robot quarterback? This thing has pre-programmed plays built into it and kids can select if they want to go long or short, then hit the field for the winning catch and dash for the touchdown. They'll get lots of catching practice because this thing launches over 25 yards! You can check it out below at Target.
Age 8+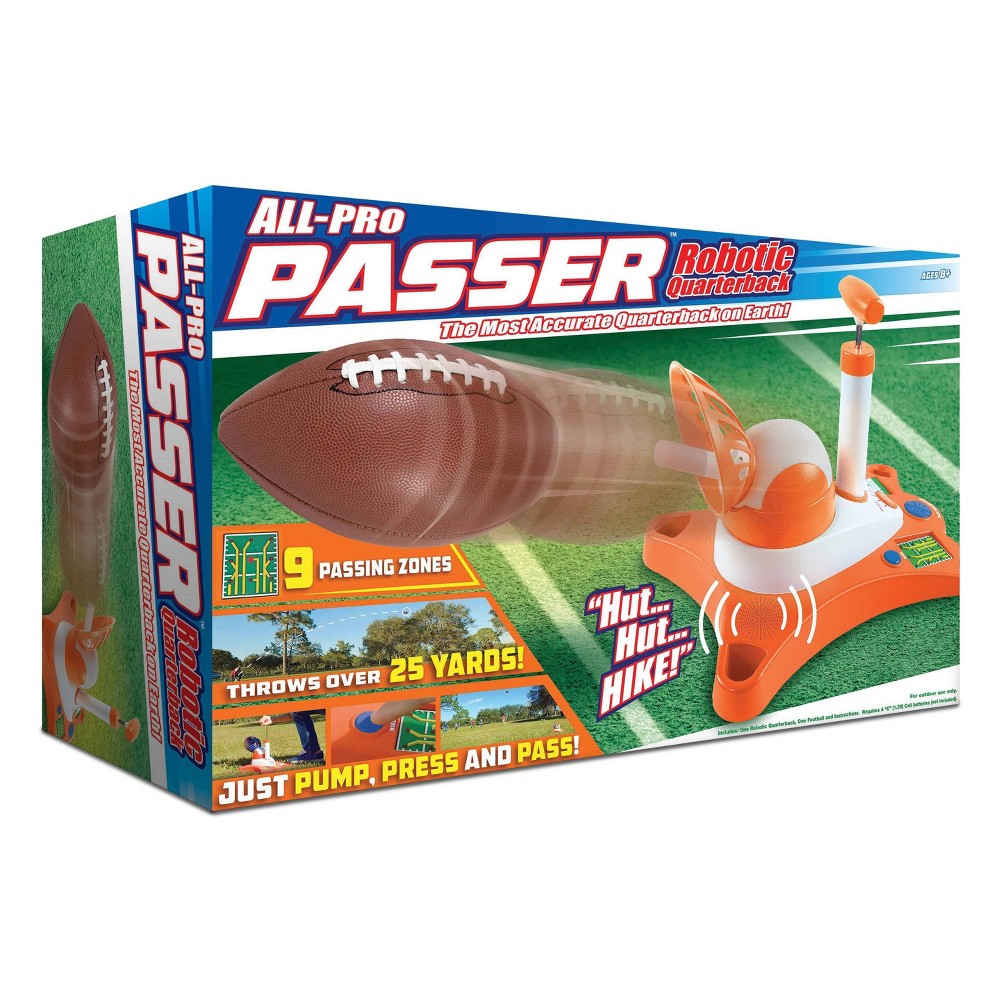 ---

More Top Gifts for Tweens 2021
We found a variety of other cool gifts for tweens, ranging from quirky to practical. Here are a few more top gift ideas for tweens.
SoundBot SB210 Stereo Bluetooth Beanie
SoundBot Beanie
One of the perks of cold weather is kids can break out their beanies with built-in bluetooth headphones. Oh, your tween doesn't have one yet? Well you're in luck because here's the SoundBot SB210 Beanie with built-in headphones.
Kids can listen to music or talk on the phone hands-free with ease while they are out and about in the cold. This thing has great sound, is highly rated, and comes in a ton of colors. The best thing about it is, no more arguing with your tween to wear a hat!
---
Portable Adjustable Selfie Stick
Adjustable Selfie Stick
Unleash your tween's inner director (and actor!) with this cool Adjustable Selfie Stick.
This cool gift for tweens and teens makes creating videos and capturing special moments easy and convenient. It's compatible with a ton of smartphones and devices, comes with a remote, and can be angled just right to take that perfect shot.
It's lightweight and folds up small enough to fit in a backpack or purse. If the tween in your life likes making videos, they will love this gift! It's super reasonably priced too!
---
My Audio Pet
My Audio Pet
My Audio Pets are super cute tiny, portable speakers with amazing sound. They are about the size of a golf ball and come in several different animals.
When connected to a smart device via bluetooth, they can be used as a remote control for the device's camera feature, which is cool. And if you buy two, they work together to create stereo sound.
In the link above, you'll find several more choices, including a reindeer, owl, monkey, koala and more.
---
On Sale!
---
Wreck This Journal
Wreck This Journal
The Wreck This Journal is the perfect gift for tweens to express themselves.
With prompts like "draw something on the edges of the pages" and "tear out this page and run through the wash", it encourages tweens to think outside the box a bit and really explore their creativity.
It's especially good for OCD or kids that are a little fearful to help them push their limits in a healthy way. And I love that the prompts are great for both boys and girls. It's really a cool gift for kids and adults of all ages.
---
RoomMates Wall Decals
RoomMates Marvel Decals
Tweens are at the age where they want a say in their room decor. RoomMate Decals are a fun way for them to do that and can be changed out easily as they grow.
I love these Marvel Decals, featuring reminders of hero qualities we want to instill in our kids. But there are lots of other great designs for tweens, like these Adventure Awaits decals or these Flower Stripes.
Removable wall decals are a great way for tweens to personalize their bedroom space, without much cost or effort for mom and dad!
---
Comfy Bluetooth Headset
Comfy Wireless Headphones
Tweens need to tune out the world sometimes, and a gift of these iClever Bluetooth Headphones will help them do it.
These are top gifts for tweens because they are comfortable, foldable, lightweight, and come in a variety of stylish colors. Parents report these work great for online school and they love that they adjust to fit different children.
Mom or dad might want to "borrow" them because according to reviewers, the sound quality is pretty darn good!
Age 4-12
---
LBell Galaxy Nightlight & Speaker
Galaxy Nightlight and Speaker
A tweens bedroom can become the ultimate chill-out zone with this cool Galaxy Nightlight Projector and Speaker.
It features several lighting effects and colors plus pairs with bluetooth to play the appropriate mood music, be it angsty or upbeat. Everything is controllable with a remote or kids can put it on a timer and fall asleep to their light show.
This is a cool gift for a tweens bedroom that mom or dad will want to borrow for their next party.
---
Color Changing Cinema Light Box
Cinema Light Box
How fun is this?! Tweens can let the world know their musing of the day with their very own Cinema Light Box.
Hung inside or outside their room, this is a fun way for tweens to express themselves (or for mom and dad to leave them funny messages). Here's some neat features of this cool tween gift.
Can be hung or freestanding
Comes with a remote to change colors and turn on and off
Add custom drawings
Powered by batteries or USB
What I like about this light box is both the background and letters have various color options, which just adds a little more pizzazz to the message and I think is a bit more appealing to tweens. A Cinema Light Box is unique gift for the tween on your list!
---
Portable Waterproof Bluetooth Speaker
Waterproof Bluetooth Speaker
Tweens can enjoy their tunes everywhere with this INSMY Waterproof Portable Bluetooth Speaker.
The attached hook and suction cup make it easy to attach to a shower wall, backpack, bike, or belt loop so tweens can listen and share their playlists from their phone or tablet, wherever they are. It's recommended not to immerse it in water, but it is safe to hang it in the shower or use by the pool and resists water spray and splashes.
It packs 6 hours of battery life which is great. This is an awesome budget-friendly, practical gift idea for tweens that they'll actually use.
---
Mug With a Hoop
The Mug With A Hoop
Unique, quirky stuff are some of the best gifts for tweens and this fun Mug With a Hoop fits the bill!
Tweens can dunk their cookies, mini-marshmallows, graham crackers – whatever floats their boat. Great gift idea for a tween basketball fan!
I love the story behind these mugs. They were invented by an 8-year-old with Dyslexia who's family is committed to helping empower other challenged kids and their families.
Below are two more of their sports mugs for soccer and baseball fans.
---
Funny Graphic Tees
Everyone loves cool shirts! There's a shirt for just about every hobby, like or dislike for every age, including tweens. Below are a couple popular ones (there are more color choices in the links), or for a whole slew of choices tweens might like, check out all these.
Someone Amazing T Shirt
Gamer T-Shirt
---
Anything Pokémon is a Cool Gift for a Tween
It's the 25th anniversary of Pokémon, so there are all kinds of toys, games and other products featuring those popular characters. The Double Battle Decks are popular right now and this cool Smartwatch is sure to be a favorite gift for the tween Pokémon fan on your list.
Pokémon Double Battle Decks
Pokémon Smart Watch
UPDATE >>>The Amazon Holiday Toy List is Here!! <<<
---
We hope this list of the top gifts for tweens helps you to find the perfect gift for the tweens in your life. I know I found a thing or two that's going on my wish list, starting with the Karaoke microphone. I do love me some Shania! 😉
**Details: Product prices and availability are accurate as of the date/time indicated and are subject to change. Any price and availability information displayed on amazon.com at the time of purchase will apply to the purchase of this product. Certain content that appears on this site comes from Amazon. This content is provided "as is" and is subject to change or removal at any time.

Pin This Top Gifts for Tweens Guide
Search for More Toys and Gifts for Tweens