This year's top toys for boys age 6 to 8 includes everything from burrito games and science kits to robots and anything Mandalorian.
If you're looking for the hottest toys for boys for birthday gifts or any occasion, you'll find something here to make the 6, 7 or 8-year-old boy in your life do a happy dance.
Just an FYI that most of these toys are gender neutral, meaning both boys and girls would like them. We separate our lists simply to make it easier for toy shoppers to narrow their search a bit.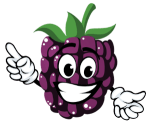 Heads up that the links below take you to Amazon, Target, or other retailers where noted. As an Amazon Associate I earn from qualifying purchases. I am also a participant in the Target Affiliate
Marketing Program. That means if you buy something through these links, I may get a small commission at no extra cost to you. You can learn more here. I hope you enjoy our toy and gift suggestions!
Top Toys for Boys Age 6 to 8
Let's Start With a Few Favorite Toys for Boys
Take a look at some of our favorite toys for boys below. These are popular favorites that 6 year-old, 7-year-old, and 8-year-old boys still love. Then scroll on down to view the latest top toys for boys.
Wookie Sounds Mask
Make a LEGO Movie
Nerf Target
Stomp Rockets
Adventure Kit
Hamper Hoops
Rocket Ship Tent
Connect 4 Game
Hover Ball Set
---
Star Wars The Child Animatronic
The Child Animatronic
It's finally here – the Animatronic Edition of The Child (AKA Baby Yoda). And he is just as cute as he is in the The Mandalorian Disney Plus series.
He warbles, giggles, moves his head and ears, and opens and closes those all-knowing eyes. You (oh yeah…and the kids) will love patting his head three times to activate The Force.
When all is well in the galaxy, lay The Child down and he closes his eyes to take a much needed Force Nap. Be aware that he is small – only about 7.1″ tall. That said, his expressions and sounds are spot on to Baby Yoda in the series and he's a great addition to a young Star Wars fan's collection.
Age 4+
---
Treasure X Sunken Gold Treasure Ship
Sunken Gold Treasure Ship
The latest top toy for boys from Treasure X is the super cool Sunken Gold Treasure Ship.
Kids have the fun of discovering all the treasures within the ship, like tools and kraken defeating weapons, and of course, treasure. Plus they can engage in lots of imaginative high seas adventures.
The Treasure X toys have been huge hits with both boys and girls since they first came out in 2018. See below for a few past Treasure X favorites that we're keeping on our top toys for boys age 6, 7 and 8 list.
Age 5+
---
More Top Toys for Boys from Treasure X
If you aren't familiar with Treasure X toys, they started out as little blocks of "dirt" that come with an excavation tool for kids to dig for their treasure. Boys love the fun of excavating the "bones" of an expired treasure hunter and discovering the treasure left behind.
As the Treasure X toys became more and more popular, they came out with bigger sets with bigger opportunities for imaginative adventures. The alien treasure ones are cool because kids slog through slime to find their treasure, instead of digging in dirt. Awesome!
Below are some of the very popular Treasure X toys are great gifts for boys age 6 and 7.
Aliens Ultimate Dissection
King's Gold Treasure Tomb
Aliens Vs Kings
Fire vs Ice Hunter
Age 5+
---
Air Hogs Super Soft Stunt Shot
Air Hogs Stunt Shot
The brand new Air Hogs Super Soft Stunt Shot is the coolest RC car ever. It rolls over just about ANYthing and is safe to use indoors, which is great with cold weather coming.
This thing does flips, spins, wheelies and stunts, won't be daunted by anything in its path and is super durable too.
It has great consumer reviews and is a cool toy for boys age 6 and 7. Just be aware that everything in your home becomes an obstacle to overcome.
Age 5+
---
LEGO Creator Underwater Robot is a Top Toy for Boys
LEGO Creator Underwater Robot
The LEGO Creator line makes some of the top toys for boys. One of their popular sets is the 3-in-1 Underwater Robot.
It contains all the pieces kids need to make either a robot, submarine, or underwater crane. Cool!
This set has some unique pieces that LEGO aficionados can add to their collection.
This year they've released a brand new Fire Dragon set that is really neat looking, pictured below. And if you haven't seen the 3-in-1 Deep Sea Creatures Set from last year, take a look at it. It is a hot-seller with amazing reviews!
Age 7+
LEGO Creator Fire Dragon
LEGO Creator Sea Creatures
---
Educational Insights Circuit Explorer Sets
Circuit Explorer Rocket
The best toys for boys interested in technology and engineering are building kits where they learn basic concepts in those areas. But sometimes those types of toys can be complicated and not very fun.
I really like the Educational Insights Circuit Explorer Rocket set because it teaches kids the basics of circuitry and applies it to things kids understand – their toys.
There are several sets to choose from and they all teach different concepts and can be used together. A great STEM gift idea for boys age 6 and up!
Age 6+
---
Ninja Bots are Top Toys for Boys Age 6
Ninja Bots
Ninja Bots are brand new and already popular with our readers. These comedic little fighters have their own personalities and over 100 sounds and movements.
Kids will crack up as they arm their Ninja with spatulas, hammers, and tennis rackets and train them in their use. As the Ninjas learn their craft, they level up and move on to different fighting styles.
This award winning toy for boys and girls is the perfect comedic break from those home schooling lessons!
Age 6+
Related: Strange Kid's Toys that are Actually Popular!
---
Hottest Christmas Toy for Boys – Bakugan
SpinMaster has reinvented their decade-old Bakugan sensation. Never heard of it? Me neither because when they first came out around 2008, my son was out of school and adulting (for the most part). But if he had been 8-years-old at that time, I'm sure he would have loved it because he was really into Pokemon and other Anime style games.
But I digress. Bakugan are plastic spheres that pop open into characters when you roll them. Each character is assigned certain attributes and powers and kids use them along with cards for gameplay. There is also a Netflix series featuring the characters that has quite a following.
SpinMaster reintroduced Bakugan and new ways to play it at the 2019 Toy Fair. It's pretty cool because the new game combines strategy, action, and imagination for an immersive game kids are loving.
The latest addition to the Bakugan craze is an upgraded Battle League Coliseum, where kids can have their characters battle it out on a cool gameboard/arena.
A Bakugan Battle Brawlers starter set has everything to introduce kids to the game. I love that it's packaged into a neat little box where everything can be stored when play is done. Bakugan is a very popular toy for boys age 6 to 8 and even older.
Age 6+
Bakugan Coliseum
Bakugan Starter Pack
===>>  You can see ALL the Bakugan Game Sets here!
---
Air Hogs Zero Gravity Laser Racer
Zero Gravity Laser Racer
Air Hogs updated their cool laser racer cars this year and made them even cooler! The new Zero Gravity Laser Racer cars charge up via USB, saving on battery costs, and the laser gun is much lighter and easier to use.
Did I mention these things climb walls? Kids aim the laser gun wherever they want the racer to go – up the wall, on the ceiling, across the floor – and the racer chases the laser.
Pretty cool, right? The laser gun takes batteries, but the car is charged via USB. It's rated for kids age 8 and up, but younger kids could easily handle this with some adult supervision. This is a really fun toy for boys in the 7 and 8 and up age group!
Age 8+
Related: Check out this other wall-climbing car review!
---
LEGO Hidden Side Sets are Cool Toys for Boys!
LEGO sets are always among the top toys for boys in the 6 to 8 age group and beyond. They released their new LEGO Hidden Side building sets last year and added some cool new sets to it this year.
The theme of the series is a little town called Newbury, where friends, Jack and Parker live. They're friends with Professor J.B., who is certain Newbury has a haunted "hidden side" and creates an app to help her rid the town of ghosts. The fun part is that there really is an augmented reality app kids can use with the sets to find and release the hidden ghosts.
Most of the sets are recommended for kids 8 and up, but there are a few sets designated for 7 and up. The Hidden Side Graveyard Mystery and the Hidden Side J.B.'s Ghost Lab are two of them from last year. Below are brand new Hidden Sides sets released this year that are rated for ages 7 and up.
Age 7+
Hidden Side Race Car
Hidden Side Submarine
---
Flying Toothless Interactive Dragon
Flying Toothless
The latest Dreamworks Dragons movie inspired the brand new Flying Toothless Interactive Dragon.
Kids can train Toothless to fly and when he's ready he will spread his wings (well…propeller) and zoom out of his nest. He responds to touch and movement and changes eye color to show his moods so kids will know when he is ready to fly the coop.
Toothless has all kinds of fun interactions, like singing and dancing, that will entertain the kiddos. He's a popular toy for boys this holiday season.
Age 6+
---
Boxer – Interactive Robot
Boxer Interactive Robot
Robots are top toys for boys age 6 to 8 because they are interactive and offer lots of different ways to play with them.
The Boxer A. I. Robot by Spin Master is FULL of personality and fun. He plays games, does tricks, responds to movements and has the cutest voice you ever heard from a robot.
He's easy to use right out of the box, but he's the most fun when he goes rogue with all his quirky antics!
Boys will love this little sidekick to play with on their own or with their friends. Boxer is still popular and has great reviews, so we're leaving him on our top toys for boys age 6 and up list.
Age 6+
---
WowWee MiP Arcade
WowWee introduced their new MiP Arcade robot toy this year and this one is looking pretty cool. Kids can play all kinds of games with him, including basketball (he comes with a little hoop and balls). He can even carry things around on his tray. He even won the Toy Insider 2020 Toy Of The Year award. You can check him out below.
On Sale!
---
Crayola Arctic Color Chemistry Set
Crayola Artic Color Chemistry Set
One of the new top toys for 7 and 8 year old boys this year is the Crayola Arctic Color Chemistry Set. Crayola's Color Chemistry Set from last year was so popular, they've added this arctic themed set to the mix.
Kids love seeing cool reactions and effects, like lava spilling out of a volcano they made themselves or bouncing colored bubbles.
Got some bored little boys on a rainy afternoon? This is the perfect toy to whip out! The experiments are fun and entertaining and don't tell them, but they're learning a little something too. 😉
There are over 50 experiments in the kit and many of them actually create things that can be played with later, like slime. Kids can repeat the experiments over and over too, so this little kit is well worth the money!
Age 7+
---
Hot Wheels Criss Cross Crash Track Set
Hot Wheels Criss Cross Crash
Hot Wheels sets are always among the top toys for boys. The Hot Wheels Criss Cross Crash Set has been out for a while but is still wildly popular among boys and girls who like vehicle toys.
Kids love sending their cars whizzing around the tracks, never knowing when they are going to crash. And best of all, it's thrillingly loud when they do! (Just a heads up for parents!)
This set connects to most other Hot Wheels sets so kids can build an epic highway system if they've got the floor space!
Age 5-9
Related: Review of the Hot Wheels Track Builder Stunt Kit set – is it worth the money?
---
Games are Popular Toys for Boys
Every kid should have a good game collection to bring out when friends come over or at family gatherings.
My personal favorite is Don't Step In It, where kids have to avoid little clay piles of poo while blindfolded. We have the perfect game board for that in our backyard (Hashtag: 4dogs).
But below are a few other highly rated games – some classic, some new – that are great gifts for boys age 6 and up.
Taco vs Burrito
Grouch Couch
The Mandalorian Operation
Life Junior Game
Throw Throw Burrito
Domino Creations
---
EzyRoller Classic Ride On
EzyRoller
Get those boys outside with The EzyRoller Ride On toy. It's so much more fun than a bike or scooter!
Kids propel forward by moving the foot bar left and right. No pedaling required. Since it's hands-free, it's perfect for high-speed (sort of) Nerf battles, interesting ball games, or epic water balloon battles.
It's easy to control, adjustable for different heights, and supports weight up to 150 pounds. It's a unique outdoor toy for boys and girls both!
Age 4+
Below are two more highly-rated ride-on toys for kids age 6 and up.
Hauck Hurricane Go Kart
Lascoota Kick Scooter
Related: Best Outdoor Toys for Kids!
Deal Alert ==> Check out all the toys on sale today!

---
Playmobil Back To The Future DeLorean
Back to The Future Delorean
The latest set from Playmobil is a super cool Back To The Future Delorean. I just love the detail in Playmobil sets!
The car features a flux capacitor (of course), working lights, doors that open, and tires that go horizontal for zooming through the space time continuum.
Marty, Dr. Brown and trusty Einstein figures are included, as well as lots of fun accessories. Boys who like cool cars, or time travel, or are fans of the movie will love this fun building set.
Age 6+
---
Mega Construx Breakout Beasts Series 5
Breakout Beasts Series 5 Bundle
Mystery toys that hatch out of eggs are STILL popular and when they're encased in slime, well…all the better.
Breakout Beasts came out in 2018 and quickly became a favorite toy for 6 and 7-year-old boys. The latest is Breakout Beasts Series 5, which features more hatching mythical dragons to discover. The one we're linking to is a 2-pack, which is a bonus!
Boys love these because they are a combination of all their favorite things in one package: monsters, slime and building things.
There are other series you can collect and what's cool is all the pieces of each creature interconnect with one another so kids can make some super cool, unique creations! You can check out Series 3 here. Be aware that the individual eggs run about $10 MSRP, so don't pay more than that.
This is one of my favorite toys for boys age 6 and up.
Age 5+
---
Great Creative Toys for Boys Age 6 to 8
The new Space Explorer Arts Crafts and Science kit encourages creativity and teaches about space with several different arts and crafts activities.
With this Glow in The Dark Rock Painting Kit, boys can get those imaginary creatures out of their head and onto rocks, then share them with the world. Leaving painted rocks on trails and walkways is trendy and spreads a little joy.
A Comic Book Making Kit helps boys tell that funny story brewing in their brain, be it make-believe or real. With this one, you can send off their creation to be printed into an actual book.
The Crayola Light-Up Tracing Pad helps kids create unique scenes by tracing the elements, then coloring them in. This is a great one to bring traveling!
Space Explorer Crafts
Glow Rock Painting
Comic Book Making Kit
Light Up Tracing Pad
---
Botley The Coding Robot 2.0
Botley The Coding Robot 2.0
Botley 2.0 got an upgrade, making him more versatile and fun for kids, while still teaching coding. Kids can see how code sequences affect the thing they do most – play!
This set comes with a sort of obstacle course and kids can code Botley to do certain challenges on the course. Plus they can make Botley transform into things, like a ghost or police car.
Parents report that it keeps their kids engaged while teaching them too and they love that there is no need for a tablet or phone.
Age 5+
---
Hot Wheels Super Ultimate Garage Playset
Super Ultimate Garage Playset
If you are looking for a top toy for a boy who loves Hot Wheels – this is the toy that will make you the favorite aunt, uncle or grandparent ever! The Hot Wheels Super Ultimate Garage playset holds 140 cars!
Oh, but it's not just a parking garage. Kids have to use their racing skills to avoid the car snatching gorilla and pterodactyl. It's like parking on the dodgy side of town.
This Hot Wheels toy won Toy of the Year for 2018, and it's still a hot toy for boys this year!
If your little Evil Knievel needs more cars to fill it up, here's a great deal on a 20 pack of Hot Wheels cars.
Age 5+
---
Learn & Climb Science Kits
Science Kits are great gifts because they teach and entertain at the same time. Mom and dad will appreciate having something for those at-home science lessons too.
Below are two highly rated kits. The main difference is that the one with 21+ experiments provides everything needed in the kit. The one with 65+ experiments provides most items, but there are some experiments that ask for common household items not included in the kit. Both are very popular.
Learn & Climb Science 65+
Learn & Climb Science 20+
Age 6+
For the magician on your gift list, you might want to check out the Magic Science kit below.
On Sale!
---
MGA Wreck Royale Cars
Wreck Royale Exploding Cars
MGA Entertainment, the makers of L.O.L. Surprise! dolls and lots of other blockbuster toys, just came out with their Wreck Royale Cars.
These are so cool because what kid doesn't like crashing stuff? The cars are made to be crashed and thrashed and mashed to a kid's heart's content. They sort of "explode" on impact, with parts flying everywhere, but never fear because the parts are interchangeable on all the vehicles.
They are roughly 3-4 times larger than a Hot Wheels car, which is nice. The MSRP is about $10-$20, so don't pay more than that. There are seven cars to collect and new releases are supposed to be out near the end of this year. This looks to be a really fun toy for boys age 6 and 7 years old.
Age 6+
---
Osmo Genius Starter Kit
Osmo – Genius Starter Kit
The award-winning Osmo Genius Starter Kit has been on the top Christmas toys for boys (and girls!) list since 2015 and it's still there because it's just so darn cool.
Kids need to use an ipad for this toy, but it unlocks a slew of creative thinking and problem solving games and activities for them.
The skill level can be adjusted from age 6 on up to age 12 so kids will feel challenged for a number of years. This makes it a great toy for girls and boys age 6 to 8 and beyond.
Once you have the base kit, there are all kinds of fun add-on games for it, making it really versatile and never boring.
Age 6+
Below are two popular Osmo game add-ons.
Osmo – Detective Agency
Osmo – Pizza Co.
UPDATE: You can now get the Osmo Genius Starter Kit for the Fire Tablet!
---
Zax Axe
Zax Axe Mega Target Pack
For some reason, Ax throwing is trendy. Enter, Zing Zax Axe. Don't worry about your walls (or your kids' safety) – it sticks with suction cups, not a blade. Kids can practice their aim and technique…you know, in case they want to enter a lumberjack contest. This new Mega pack comes with a target, so it's more realistic.
The Zing brand is known for other flying projectile games, like the Zing Fire Tek Zeon Bow and Arrow set (also with suction cups).
If the kids get tired of ax throwing, mom or dad can bring it into the office and let off a little steam!
Age 5+
Related: Best Toys to Keep Kids Active When They're Stuck Indoors
---
LEGO Boost Creative Toolbox
LEGO Boost Creative Toolbox
The award-winning LEGO Boost Creative Toolbox toy shows kids how to build robots with actual motion sensors, motors, lights and other neat features.
It includes plans and instructions for 5 different types of robots, so there's lots of variety and challenge.
Kids will need access to a tablet to build and play with the LEGO Boost toy, but it is compatible with Android, Apple and Kindle Fire.
Boys and girls who love to tinker and watch their creations come to life will love this thing. It also makes for some great parent/child time because mom and dad will be just as fascinated by it as their kid is.
Age 7-12
---
VTech Star Wars Stormtrooper Smartwatch 2.0
VTech Stormtrooper Smartwatch
In recent years, Smartwatches are one of the top toys for boys age 6-8. They're a way for kids to always have some entertainment with them, which is great when they have to tag along on boring errands or when traveling.
The Star Wars Stormtrooper Smartwatch adds the fun element of voice-changing effects so Star Wars fans can feel like they're part of the Star Wars galaxy. Plus, there's even light saber sound effects!
Kids can also take pictures and videos with cool filters and play all kinds of games on it.
Age 5-9
Below are two more KidiZoom Smart Watches for Star Wars fans and non-galactic inclined kids as well.
Kidizoom Smartwatch BB-8
VTech KidiZoom Smartwatch
---
PlayMonster Snap Ships
Snap Ships are really cool building sets in which all the pieces are interchangeable among the sets, so kids can build their own unique creations. They are a Toy of The Year finalist for 2021 and are so popular that there is now an animated YouTube show based on the products.
The sets are sci-fy vehicles and characters that come to life when kids use an app with them, which adds to the play value. They are suited for the higher end of our 6 to 8 age range. You can check out all of the Snap Ship sets here.
Age 8+
Snap Ships Scythe AV-19 Tank
Snap Ships Battle Set
---
Mega Construx Inventions Deluxe Pack
Mega Construx Inventions Deluxe Pack
If the boy on your gift list is a builder, he'll love the Inventions Deluxe Pack by Mega Construx.
If you're not familiar with this toy line, they are similar to LEGOs but a little less expensive and a little more conducive to free-form building. Which is great for parents' pocketbooks and boys' imaginations.
The set comes with some ideas of things to build, but for more inspiration, there's an app available for tablets.
Age 5+
---
EyeClops Digital Microscope
EyeClops
Give the boy on your gift list a glimpse of a tinier world with the EyeClops Digital Microscope and Camera. Kids can take it outside and get an up-close view of nature or bring it inside and see what that mold in the cereal bowl they left in their room for a week really looks like.
They can take pictures and video with this thing too, and save them to their computer to share with and amaze (or gross out) their friends. Parents love this as it's a great tool to use for those at-home science lessons. This is an entertaining and educational toy for boys age 6 and 7 years old and even older.
Age 4+
---
UPDATE >>>The Amazon Winter Toy Gift Guide is Here!! <<<
---
I hope our list of the top toys for boys age 6 to 8 helps you to find the perfect gift for the young boy in your life. What boy wouldn't want to unwrap one of the hottest toys for boys!
RELATED: Easter Basket and Stocking Stuffers for Boys
**Details: Product prices and availability are accurate as of the date/time indicated and are subject to change. Any price and availability information displayed on amazon.com at the time of purchase will apply to the purchase of this product. Certain content that appears on this site comes from Amazon. This content is provided "as is" and is subject to change or removal at any time.
Shopping for kids of other ages too? Check out our Best Toys for Preschool Girls and Best Toys for Preschool Boys guides.
[Sassy_Social_Share title="Share these epic toy ideas!"]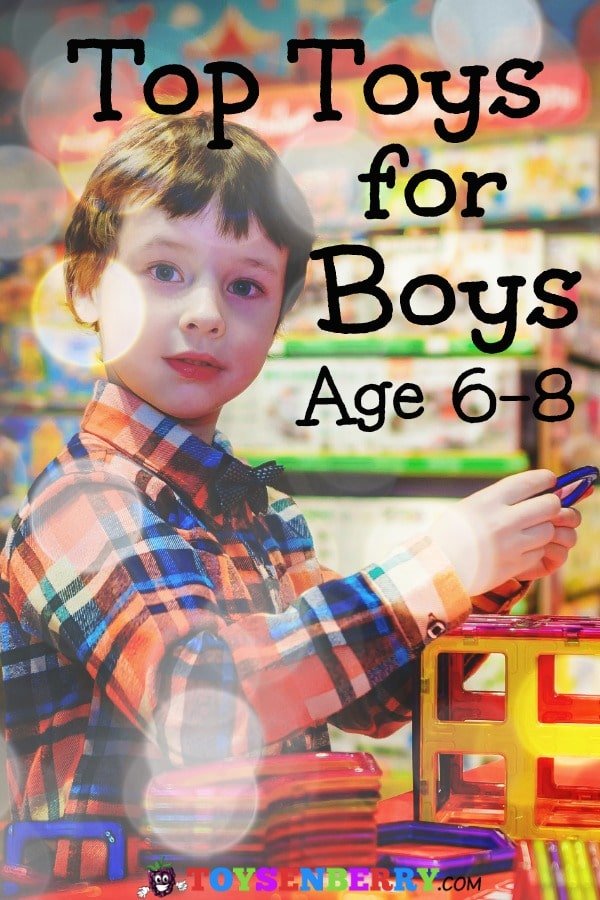 Search for More Top Toys for Boys Age 6 to 8