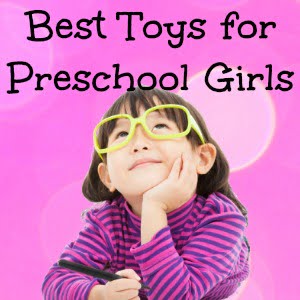 Our top picks for the best toys for preschool girls is full of exciting new toys that will delight the little girl you're shopping for.
I have to admit, I adore buying birthday or Christmas toys for 3 and 4-year-old girls because it's all stuff I wish I could play with myself. 😀
From baby dolls, to robots, to tiny surprises, these are the current hot toys on the wish list of the preschool girl in your life.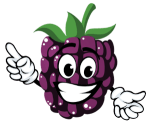 Heads up that the links below take you to Amazon and as an Amazon Associate I earn from qualifying purchases. That means if you buy something through a link, we may get a small commission at no extra cost to you. You can learn more here. I hope you enjoy our toy and gift suggestions!
Best Toys for Preschool Girls
A Few Favorite Toys for Preschool Girls
Before we go into detail on some of the latest and greatest 2020 toys for preschool girls, let's start with some quick picks. These are our classic favorite toy gifts for 3-year-old and 4-year-old girls, with a couple new showstoppers thrown in (hello, Pomsies!). Then scroll on down for the rest of the our top toys for preschool girls!
Fairy Stamp Set
Calico Critters Set
Dust & Sweep Set
Play Vet Set
Necklace Activity
Pomsies
Cookie Baking Set
Sparkle Unicorn
DUPLO Island
---
Fisher-Price Code 'n Learn Kinderbot
Code 'n Learn Kinderbot
The best toys for 3-year-old girls and boys keep them entertained and offer a little educational value too. The brand new Code n' Learn Kinderbot by Fisher-Price does both amazingly well!
It's only been on the market a short time, but is already impressing parents with how it helps prepare preschoolers for kindergarten. Here's some reasons parents are loving this toy:
Cute and Colorful
Easy panel for little ones to operate
Three different modes of play
Teaches little ones the basics of coding
This is going to be a very popular toy for preschool-aged girls and boys this year!
Age 3-6
---
Little Live Rainglow Unicorn Vet Set
Rainglow Unicorn Vet Set
Preschool girls will love the new Rainglow Unicorn Vet Set because what could be more fulfilling then making a unicorn all better?
Little Rainglow interacts with her young caregiver with over 40 different light and sound combinations and you know when she's all better by the color of her horn.
This is a wonderful toy to teach nurturing and compassion to kids and nice that it's soft and cuddly enough to be a bedtime toy too. Lots of pluses to this one!
Age 4+
---
Kindi Kids are Perfect Toys for 3-Year-Old Girls
Kindi Kids are the brand new line from Moose Toys, the makers of Shopkins. And basically, they are Shopkins for younger kids. They're larger and easier for little hands to play with.
So for all those moms out there who are tired of hearing their 6-year-old screaming because her little sister is messing up her Shopkins – you're going to love these! And so will your preschooler!
There are a few toys in the first release, including a Supermarket that comes with a mat for little ones to play on. Also, a shopping cart and little refrigerator. And I love the Kindi Kids Snack Time Friends dolls.
3 and 4-year-old girls are loving these toys!
Age 3+
Snack Time Friends Marsha Mello
Kindi Kids Kitty Petkin Supermarket
Kindi Kids Rabbit Petkin Shopping Cart
Kindi Kids Fun Refrigerator
---
Lil' Gleemerz Babies are Designed for Preschool-Aged Girls
Lil' Gleemerz Babies
Lil' Gleemerz Babies are preschool-sized creatures that light up and react to touch with 25 different sounds. They come in a variety of colors and each one has a soft, cuddly tail.
Their predecessors, Lil' Gleemerz were big hits with 5-year-olds and up last year.
What I like about the new babies is they are more portable and have fewer interactions so as not to overwhelm younger kids. They are designed for 3 and 4-year old kids, although they are so cute, they will probably be a hit with older girls too. And they are priced right!
Age 3+
---
Blume Dolls are Cute Gifts for 4-year-Old Girls
Blume Doll
The mystery collectible trend is still hugely popular with kids and the brand new Blume Dolls add a fun twist to the experience.
Each Blume doll comes in a little flower-pot like container and girls add water and watch the dolls hair begin to "grow" up and out of the container. There are 22 dolls to collect and each one has outrageous hair and fun clothes and accessories to discover.
I like that the "pot" opens up and is a tiny playset for girls to use with their Blume doll. Keep in mind that the pieces are very small, but so far these are popular with preschool-aged girls (4 and 5 years old) on up to about 8 years old. They were very popular gifts this past Christmas!
Age 3+
---
LEGO Toy Story 4 Carnival Mania
Toy Story 4 Carnival Mania
Toy Story 2 toys will be super popular with preschool girls and boys for Christmas 2019! LEGO released some great building sets based on the movie and these are perfect gifts for 4-year-old girls.
I love the LEGO Carnival Mania set, featuring Woody, Buzz and Bo Peep. It has a carnival ride that moves, a tiny ice cream shop and an arcade. The tiny little Buzz Lightyear kills me! So cute!
These sets are great to help preschoolers with coordination and thinking skills as they put them together, and also encourages their imaginations as they play out scenes from the movie.
Age 4+
Below are two more Toy Story 4 LEGO sets that preschoolers will love!
RV Vacation
Playground Adventure
---
Epic Moves Bo Peep Action Doll
Epic Moves Bo Peep
Bo Peep got a whole new look in Toy Story 4 and she ain't messin' around. The Epic Moves Bo Peep Action Doll captures her look and adventurous spirit beautifully!
Little girls will love that she's completely poseable, so there's no limits to what she can do, yet she still has her frilly top and pink bonnet when she's feeling more demure.
Bo Peep is Barbie-doll size so she's easy to handle for little hands too. This one is a great gift for 3 and 4-year-old girls who love Toy Story.
Age 3-7
Of course, besides the Bo Peep Action Doll, you can find all the Toy Story 4 action figure dolls to play with as a set. Below are Bo Peep and Woody and in the same links you'll see all of the other Toy Story 4 characters.
---
Preschool Girls will Love Twisty Petz Cuddlez
Twisty Petz Cuddlez
Twisty Petz were one of my favorite new toys for girls last year. Those adorable little bracelets featuring twisty animals were a big hit!
Twisty Petz Cuddlez are like plush versions of the bracelets. With a little tug, the cuddly animal becomes a wearable boa girls can carry around with them.
There's a sloth, kitty, unicorn or puppy and you'll find all of them in the one link. These are cute little sidekicks for the price!
Age 4+
---
Littlest Pet Shop Lucky Pets
I've always been a fan of the Littlest Pet Shop toys and playsets. Preschool girls love imagining adventures for those tiny little animals. The new release this year are Lucky Pets. These are mystery LPS pets and each one comes with a little charm and a fortune.
One of the Lucky Pets sets is the Crystal Ball Megapack, which contains 7 pets plus some extra surprises. What's neat is that kids turn the packaging to reveal each of the mystery pets.
The other one I like is the Fortune Crew Surprise, which turns the unboxing into kind of a game where kids roll the dice to discover the fortune for each pet. It comes with 4 pets and charms.
Age 4+
LPS Fortune Crew Surprise
LPS Crystal Ball Megapack
---
Paw Patrol Jet Command Center
Paw Patrol Jet Command Center
When my niece was about 3 or 4-years-old, she adored anything Paw Patrol. That's how I know Paw Patrol toys are among the best toys to give preschool girls! The latest release to their line is the Paw Patrol Mighty Pups Jet Command Center.
This toy is cool because it's a jet, but opens up to reveal a control bridge with its own separate mini-jet. Preschoolers will love taking Ryder on rescue adventures with this thing!
Age 3+
Below are a couple more top-selling Paw Patrol toys that preschool-aged girls and boys love!
VTech PAW Patrol Marshall's Read-to-Me Adventure
This set includes an interactive PAW Patrol plush Marshall, from PAW...
Includes four illustrated books about Marshall, teamwork and friendship: My...
Press the music note button on his paw to hear Marshall play delightful...
On Sale!
---
Botzees are Cool Toys for Preschool Girls
Botzees
Botzees are the brand new robotic building and coding toy for preschool aged kids. There are instructions for six different robots kids can build, or they can make a completely unique creation.
Kids can code the robot to perform the actions they want, and control the robot with an app. They do need a smartphone or tablet to make and use these, so keep that in mind.
Kids can also play games and solve puzzles with the app, all with the purpose of teaching them reasoning and coding skills.
Check out the video in the Amazon link for more details on how these work, but they look pretty cool and a great way for preschoolers to learn about coding and robotics.
Age 4+
---
Baby Shark Song Puppet
Baby Shark Song Puppet
The preschool girl or boy on your list hasn't heard enough of the Baby Shark song yet, even if their parents have. The brand new Baby Shark Song Puppet will remedy that!
What's cute about these is that you can control the tempo of the song by how fast you move your hand in the puppet. There's a mama shark and daddy shark too, so you can get them all going and have a shark song jamboree.
Keep in mind that the song only plays if someone is moving the puppet's mouth. So very small hands would not be able to work this easily. Probably a 4-year-old and older wouldn't have a problem. Or mom or dad can entertain the little tykes with it.
Age 3+
---
3 and 4-Year-Old Girls Love Calico Critters Toys
Calico Critters are charming playsets with little animal families. I am in LOVE with these. They're so adorable. They're latest addition is the Calico Critters Town Series, with the Grand Department Store being the main attraction. There's all sorts of add-on sets with the same look as the store so kids can set up an entire town, set by set.
If you want to introduce the 3 or 4-year-old girl in your life to Calico Critters and you're not ready for a whole department store and town, check out the Lakeside Lodge set. In the same link, there's a treehouse too. How flippin' cute is that??
Age 3+
---
Toy Story 4 Barbie
Toy Story 4 Barbie Doll
The sassy Toy Story 4 Barbie will delight preschool girls with her expressive face and poseable body. She's dressed in aerobics clothes, after all, so it's fitting that all her joints are bendable.
All the easier for girls to act out scenes from the movie with her (or any other imaginative adventures!)
Personally, I love that she looks just like Chrissy from Three's Company, complete with the 70's work-out garb.
Age 3+
---
Fisher-Price Think & Learn Smart Cycle
Think & Learn Smart Cycle
You might be thinking, "Whaaaa? A stationery bike for kids? Get. Out." And I know you mean that literally. As in, get outside. I don't blame you.
But the Fisher-Price Think & Learn Smart Cycle is pretty cool for apartment or city homes that don't have a yard where kids can get exercise. Or even just to keep the little tykes busy during long, cold winters.
Preschool girls or boys can play games, learn and get a little exercise, all from the safety of their home. Plus, they'll get all tuckered out and be ready for nap time. There's really a lot of pluses to this one.
Age 3-6
Related: Toys to Keep Preschoolers Active When They're Stuck Indoors
---
Crayola Scribble Scrubbie are Favorite Toys of 4-Year-Old Girls
Scribble Scrubbie Peculiar Pets
The award winning Crayola Scribble Scrubbies came out in 2018 and were such a big hit, that Crayola released all kinds of new animals for preschoolers to color and scrub, including these cute Peculiar Pets Scribble Scrubbies.
Girls love decorating these cute little animals with washable pens, then dunking them in the tub for a bath and starting all over again.
This is a great toy for a small group activity, like a slumber party, or just to keep a few girls entertained for a little while.
Here's the original Scribble Scrubbies that were among the best toys for preschoolers in 2018. And here's the full selection of Scribble Scrubbies available now with all kinds of adorable sets that are great gifts for 3-year-old girls.
Ages 3+
Another fun Crayola toy for preschoolers is their Color Wonder toys. These are great because the special markers only work on the Color Wonder paper and kids love the novelty of that!
Below is a very popular Color Wonder set featuring Paw Patrol, but they have many different themes, making them a great choice for an inexpensive and entertaining birthday or Christmas gift for 3 and 4-year-old girls!
---
VTech Write and Learn Creative Center
Write and Learn Creative Center
The V-Tech Write and Learn Creative Center is a great way to teach preschoolers their letters, counting, reading, and writing to help them get ready for kindergarten. Parents can even program the doodling feature to teach kids to write their name!
But preschoolers tend to get bored with just letters and numbers. What I love about this toy is it encourages creativity in young kids by teaching them basic drawing skills. Preschool girls and boys love using the stencil feature to draw pictures and create imaginative scenes.
If you want to give an educational toy to a preschool girl in your life, this is a good one!
Age 3-6
VTech makes some of the best toys for preschool girls and boys! Their Touch and Learn Activity Desk is still super popular and getting great reviews. And the KidiBeats Drum Set is an awesome musical educational toy for preschoolers. You can check out both of these toys below.
VTech KidiBeats Drum Set, Pink
Three light-up drum pads and cymbal each have their own unique sound for...
Play along to built-in melodies in a variety of styles including rock,...
Choose from four different sounds for the drums, each drum illuminates with...
---
Baby Alive Happy Hungry Baby
Baby Alive Happy Hungry Baby
The Baby Alive doll has been around since I was a kid, although it was a bit too high-end for me. I had a Baby Tender Love doll that didn't cry, poop, eat or say a word. Man, I loved taking care of that doll! But I digress.
The brand new Baby Alive baby doll is the Happy Hungry Baby. This little one will give your little mama a taste of true motherhood, as she drinks, eats, and poops. All that's missing is throwing up in the middle of the night, but then, maybe that's a little too real.
The Happy Hungry Baby makes over 50 sounds to entertain her little mama! There is also a blonde haired and browned haired doll too, and they're all just as cute as can be!
Age 3+
Below are two more new releases by Baby Alive that preschool girls will love! Each of these have additional hair color choices as well.
On Sale!
And here's a couple good deals on doll accessories for your little mama.
Baby Doll Care Set
Baby Doll Accessories
---
FurReal Mighty Roar Simba
Mighty Roar Simba
Each year, the Hasbro FurReal toy line delivers something that ends up on the current list of the best toys for preschool girls. For 2019, it's FurReal Mighty Roar Simba, the star of The Lion King.
Simba is fully interactive, with over 100 different combinations of sounds and actions to delight their preschool owners. Kids can pat him on the head to elicit surprise responses from him, including his best lines from the movie.
Simba eats his grub on a stick, delightfully uttering, "Slimy, yet satisfying!" He's also about the size of a puppy, so not only will he thoroughly entertain the preschooler on your list, he'll fill those little arms too!
Ages 4+
Below are two more new releases from FurReal Friends that are getting great reviews from consumers – Hoppin' Topper the dinosaur and Cubby the Bear.
On Sale!
On Sale!
Below are my two favorite FurReal interactive pets from recent years, Torch and Tyler. They are still getting great reviews from parents and kids.
Torch Blazin' Dragon
Roarin' Tyler
Related: The Latest Electronic Pets Kids Want for Christmas
---
Doc McStuffins Pet Rescue Mobile Unit
Doc McStufins Pet Rescue Mobile
Little Doc McStuffins fans can pretend to bring their dolls and stuffed toys to life, just like in the show, with the Pet Rescue Mobile Unit.
This was such a hit with preschoolers when it first came out that we are leaving it on our best toys for preschool girls list this year too.
What I love about this fun toy is that it all closes up and can be toted around and played with anywhere!
It features lots of gizmos and gadgets to keep preschoolers busy. I'd suggest hiding the cat, lest it becomes a patient. 😉
Any young aspiring vet or animal rescuer will love this!
Age 3-6
Below are two accessories for preschool girls to have even more fun with their Doc McStuffins pretend play. The Talk & Trace Clipboard is highly rated and a great price!
Talk and Trace Clipboard
Doc McStuffins Dress Up
---
Fisher-Price Think & Learn Rocktopus
Think & Learn Rocktopus
The Think & Learn Roctopus was released last year, just in time for Christmas and ended up winning the Toy of The Year Award for 2019.
This cool toy combines math and games with music appreciation.
Preschoolers can change the sound of a song by inserting different instruments into the legs. They can even add sound effects, which makes their face light up as they listen to their unique creations.
There is a free app available also, where kids can create little music videos with the Rocktopus. This is a fun and educational toy for 3, 4 and 5-year-old girls and a great way for them to experiment with musical sounds.
Age 3-6
✳️ DEAL ALERT ==>Check out all the toys that are on sale TODAY!

---
Princess Castle Play Tent with Glow in the Dark Stars
Princess Tent with Glow in The Dark Stars
This wildly popular and highly rated Princess Castle Play Tent was on our list of the best toys for preschool girls last year (and the year before!) and it ain't going anywhere!
I mean, what's cooler for a 3-year-old than her very own princess tent?
To quote Cameron Diaz in the movie The Holiday, this tent is "seriously cool." English accents or not, little girls will love camping out in this thing, indoors or out. I mean, it has glow in the dark stars!
I want one.
Age 3-8
Pictured below is another cute play castle, with more of an open-air feel. It's also rated for indoor or outdoor. Add some twinkly lights and it's a cozy, magical throne room for your little princess!
And speaking of princesses, the fairy princess dress-up set below is an adorable gift for a 3 year old or preschool age girl!
Related: Your little princess will love these Disney Kingdom Little Princess Toys!
---
Play-Doh Stamp 'n Top Pizza Oven
Stamp 'n Top Pizza Oven
My 4-year-old niece loves Play-Doh food toys – proof to me that they are among the best toys for preschool girls (actually, her brother loves them too).
On my last visit, the three of us sat for over two hours, creating all kinds of play food creations that looked good enough to eat!
The brand new Stamp 'n Top Pizza Oven lets kids shape a ton of creative toppings and smother them all in realistic looking Play-Doh grated cheese! It comes with a pizza cutter and all the tools needed to make some gourmet pizza pies.
Ages 3+
There's tons of really cute Play-Doh sets. Below are a couple highly-rated sets that are still very popular.
Play-Doh Kitchen Creations Magical Oven
See Play Doh foods "bake" in the electronic Magical Oven
Load pretend food and Play Doh compound, then press the lever
White light changes to red and oven makes Ding! sound when done "baking"
And I love the Play 'n Store Table which comes with fun Play-Doh tools and storage and makes a great surface for kids to form their masterpieces!
Age 3+
---
Wooden Chef Play Kitchen is an Awesome Gift for 3-Year-Old Girls
Wooden Chef Play Kitchen
The best toys for preschool girls are ones that inspire pretend play and there's no better way to do that than with a play kitchen!
The Melissa and Doug Wooden Chef Play Kitchen features a working "ice" maker, modern looking appliances and lots of storage. This thing is nicer looking than my kitchen!
Here's a really cute set of dishes and pots and pans to go with it!
Age 3+
I love the wooden play food sets that Melissa & Doug make! They give preschoolers lots of opportunities to engage in fun pretend play. The Pizza Counter and Ice Cream Counter sets below are very popular and make awesome gifts for preschool girls.
Pizza Counter
Ice Cream Counter
Related: Our favorite wooden play kitchen sets for preschool girls!
---
Our Favorite New Barbie Toys for Preschool Girls
Barbie playsets are perfect for 3, 4, and 5 year-old girls (and even a bit older!) They help those little minds imagine their own adventures and let girls play out their dreams vicariously through their Barbie doll.
Here's a few of our favorite new Barbie toys that preschool girls are loving! You can find them pictured down below.
Barbie Dreamtopia Sparkle Lights Mermaid
The Barbie Dreamtopia Sparkle Lights Mermaid lights up when she's in the water and even has cool swishing action in her tail! (that sounded wrong, but you know what I mean!)
Barbie Daisy Travel
Barbie Daisy Travel isn't afraid to hit the road alone, but always brings along her guitar and cat in case she has to be a busker to make ends meet. (I made up that last part. I'm pretty sure Barbie is independently wealthy by now.)
Babysitters Inc. Nap 'n Nurture Set
I love the new Babysitters Inc. Skipper line released last year. This year they've added the Nap 'n Nurture Playset to it and it's adorable! It's a nice gift for preschool aged girls to encourage nurturing skills.
Barbie DreamPlane
The brand new Barbie DreamPlane comes with a food service cart and overhead bins and is just perfect to whisk Travel Barbie off to her next adventure!
Barbie Club Chelsea Camper
Oh, this thing is adorable! The Club Chelsea Camper is the perfect size for preschool-sized hands. It comes with a car and just enough accessories for lots of play value without being overwhelming. These Chelsea sets are really my favorite Barbie sets for preschool girls.
Barbie Chelsea Tiki Hut
I'm not sure why a child would be manning a tiki bar, but hey, it's Barbie world and anything's possible. The Chelsea Tiki Hut is a cute little playset that would be fun to play with outdoors.
Dreamtopia Mermaid
Barbie Daisy Travel
Nap & Nurture Playset
Barbie Dreamplane
Club Chelsea Camper
Chelsea Tiki Hut
---
Little Tikes Princess Horse and Carriage
Princess Horse & Carriage
So, I ask you – what little girl wouldn't want to be carted around in her very own horse and carriage? Little preschool queens can pedal their Princess Horse and Carriage themselves, or saddle up mom or dad to pull them.
There's even a drink holder so the grown-up won't go thirsty while they're doing all the work. The royalty have to be nice to the little people, after all.
Age 18 mos – 5 years
For a little wilder ride, the PlasmaCar is awesome! How it propels forward with no batteries or pedals, I don't know, but kids love them! They're super sturdy too, so your preschool girl can use it for several years.
And the Barbie Tough Trike is a Christmas toy classic that preschool girls will always love!
Related: Fun Outdoor Toys for Kids
---
Baby Alive Real As Can Be Baby
Real As Can Be Baby
The Baby Alive Real As Can Be Baby came out last year and got high ratings so we're leaving it on our best toys for preschool girls list. It's different than other Baby Alive dolls because it actually interacts with your preschooler just like a real baby!
This is definitely the most realistic Baby Alive doll yet (and less creepy than the Luvabella doll!). Baby Alive wiggles when tickled, coos when spoken too, and even turns her head when called.
She would be the perfect gift for a preschooler who's expecting a new brother or sister, and she comes in different skin tones too.
Age 3+
---
Doll Nursery Center Toy for 3-Year-Old Girls
Doll Nursery Center
Oh, how I would have loved one of these when I was little! This Doll Nursery Center has everything a young mother needs to care for her baby dolls.
This mini nursery has a highchair, baby bath and storage on one side and a changing table/bed, play mobile and more storage on the other side. Plus, it comes with a baby swing!
This all-wood set is adorable! It's made for dolls sized 16 – 18 inches long, but smaller dolls fit in it too (put a cushion or pillow under the doll when in the highchair).
It's one of the best toys for preschool girls who love baby dolls! One caveat: Be prepared for some assembly.
Age 3+
If you want to add to your preschooler's doll collection (or looking to start one), the dolls below are great choices. The Berenguer Boutique Soft-bodied baby doll is 15 inches and comes with a change of clothes and accessories, which is nice (again…more bang for the buck!)
And the twin babies, with those cute, realistic faces! These would be perfect for the All-in-One Nursery, because there's plenty of room there for twins! The twins are 15 inches. Both of these baby doll sets are very reasonably priced and would be lovely gifts for 3 or 4-year-old girls who like baby dolls.
---
KidKraft Chelsea Doll Cottage
KidKraft Chelsea Doll Cottage
Dollhouses, are one of the best toys for preschool girls because there are so many pretend play scenarios girls can dream up with them.
If the preschool girl on your gift list has room for a dollhouse, the Kidkraft Chelsea Doll Cottage is a great deal! First of all, it's utterly charming and secondly, it comes with 17 pieces of furniture!
It's mostly wooden, which just adds to the whimsical appeal. It is made for 4-inch size dolls, which are not included. But reviewers say it works well with 5 and 6 inch dolls too, and even the Calico Critter dolls fit.
Here's a wooden doll Family of 7 to go with it, or here is a Hape doll family that works.
The preschool age is the perfect time to introduce girls to the joy of playing with a dollhouse, so it would be a fantastic Christmas or birthday gift!
Age 3-7
---
Little Tikes Stem Jr. Wonder Lab
Little Tikes Jr. Wonder Lab
Little Tikes released the Stem Jr. Wonder Lab set last year and it's a great learning toys for preschoolers. This thing is like having a mad science laboratory in your house!
Kids follow simple instructions on colorful cards and do all sorts of fun and creative experiments. It's fun to watch them marvel at their homemade witches brew and complex marble maze!
Their mini lab keeps things interesting with voice and sound effects, so it will really hold your preschooler's attention!
Age 3+
---
VTECH Myla The Magical Unicorn is a New Toy for Preschool Girls
Myla The Magical Unicorn
One of the hottest new toys for preschool girls is Myla the Magical Unicorn by VTech. This one is even a Toy of The Year finalist for 2020.
And oh, is she special! Girls can change Myla's colors with a special wand, style her pretty mane, and even sing-along with her because the magic wand is also a microphone!
Myla talks, sings and plays games and has won the hearts of many unicorn-loving 4-year-old girls.
Age 4+
---
Hairdudeables and Hairdorables
Hairdorables were a huge hit when they first came out. Remember those cute little surprise dolls with big hair and big attitudes?
Now, we have Hairdudeables, which feature a Hairdorable doll that you can see, plus a fashionable mystery boy doll in the package. Like the Hairdorables, the boys in Hairdudeables have distinct personalities and cute little accessories to match.
Age 4+
---
I hope our list of the best toys for preschool girls helps you find the perfect toy for the 3-year-old and 4-year-old girls on your gift list. Be sure and check out our suggestions for the top toys for girls age 6 to 8 as well, since many toys do crossover in age ranges.
And there are many toys on our preschool boys gift guide that girls would love too. Happy Shopping!
**Details: Product prices and availability are accurate as of the date/time indicated and are subject to change. Any price and availability information displayed on amazon.com at the time of purchase will apply to the purchase of this product. Certain content that appears on this site comes from Amazon. This content is provided "as is" and is subject to change or removal at any time.

Pin The Best Toys for Preschool Girls
Search for More Best Toys for Preschool Girls