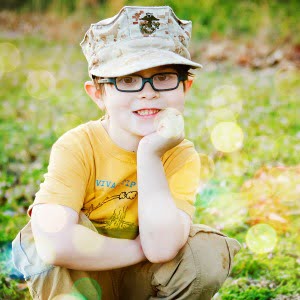 Warm weather has finally arrived and it's the time of year when parents everywhere begin their hunt for the best outdoor toys to lure their kids from hibernation.
After all, the best outdoor toys for kids keep the little darlings entertained and soaking up that vitamin D for as long as possible!
To that end, here's our picks of the best classic and new outdoor toys for kids to provide them with fun and adventure all summer long.
Best Outdoor Toys for Kids
Most of these outdoor toys are for kids ages 3 to 13. We've separated them a bit into five categories:
Backyard water toys
Lawn and outdoor games
Outdoor pretend play toys
Sports and outdoor play
Miscellaneous fun outdoor toys
If you're looking for a fun outdoor toy gift for a kid in your life, you're bound to find one here!
We spent loads of time finding cool stuff kids will love! Just a heads up that the links on this page take you to Amazon and if you buy something through a link, we may get a small commission (but you don't pay more – Fist Bump!). Read our full disclosure here. We hope you enjoy our toy and gift suggestions!
Fun Backyard Water Toys
Hydro Swirl Spinning Sprinkler
Hydro Swirl Spinning Sprinkler
The best outdoor toys for kids help them cool off when they don't have a swimming pool, am I right?
The Hydro Swirl Spinning Sprinkler (dare you to say that three times fast 😀 ) turns a regular garden hose into a fountain of fun!
The center spins and the attached hollow tubes dance around and spray water in all directions to about 15 feet.
You may have to adjust the water pressure a bit to get it just right, but kids love dodging the whirling sprays.
This is a fun backyard water toy for a wide range of ages too. What kid doesn't love getting wet in the sprinklers?
Age: 4+
---
Bunch O Balloons is a Super Fun Outdoor Toy for Kids
Bunch O Balloons
Oh, the fun I had with water balloons as a kid! The worst part though, was tying the dang things.
It took forever and sometimes they'd break and the whole process really cut into the actual nailing of the target (AKA my brother 😀 ). Who, by the way, always got the better of me in our water balloon battles.
The Bunch O Balloons Self Sealing Water Balloons solve that problem! They seal automatically when they get full enough, then they drop off the attached stick. Make sure you have a bucket or something to catch them and you're all set.
According to the ad, you can fill 100 balloons in 60 seconds. Now THAT's some fire power! I need to try these out myself and pay a visit to my brother 😉
Age: 3+
---
Duck Pond Matching Game
Duck Pond Matching Game
The Duck Pond Matching Game is a fun outdoor toy for 5 and 6-year-olds!
The game comes with a 3′ x 6′ inflatable pool and 20 plastic ducks with numbers on the bottom. The object is for kids to pick out two ducks with matching numbers and the one who gets the most matches wins.
It's a fun way to hone number recognition and memory skills in young kids, while getting in some water play.
To add even more versatility to this outdoor water game, you could pick up this Learning Resource Fishing Set or some floating toys, like this Green Toys Rescue Boat and Helicopter to use with it.
Fishing Set
Rescue Boat & Helicopter
You might want to check out our post on bathtub toys for toddlers for some more ideas of sturdy water toys kids can play with in this little pool.
Age: 5+
---
Little Tikes Slam 'n Curve Slide
Little Tikes Slam 'n Curve Slide
Next on our list of the best outdoor toys for kids is the Little Tikes Slam 'n Curve Slide. This thing is like a mini waterpark in your backyard!
Here's some fun features of this backyard water toy for kids.
Hooks to garden hose
Features rock wall, slide, splash pool and basketball hoop
Can be used with or without water
Parents are loving this to keep their kids entertained and cooled off. And it's fun enough that kids of all ages enjoy it. The reviews are fabulous!
Age: 5-10 (younger with supervision)
---
Wet Head Game
Wet Head Game
The Wet Head Game is like Russian Roulette, only with rushin' water (see what I did there? 😉 )
Kids take turns wearing the helmet and spinning the spinner to determine how many pins to pull out of the hat. There are eight pins, but one of them releases a trickle of water down the face of the wearer.
Kids can make up question and answer or trivia contests to accompany the game, which adds to the play appeal. There's even a free app where you can upload video of the victim getting drenched!
Age: 4+
---
Dunk Hat Game
Dunk Hat Game
For an even wetter head, try the Dunk Hat Game. It's a dunk tank you wear on your head, and what could cool you off better than that?
Kids get three tries to hit one of the targets and soak the victim.
The balls are foam and it comes with goggles, so no worries about bustin' a kid's nose.
It's got great reviews from parents so far and is an entertaining outdoor toy for kids to cool off in the summer!
Age 5+
---
Ryan's World Water Toys
The YouTube sensation, Ryan has his own line of toys called Ryan's World. He has a couple goofy outdoor water toys for kids that are great to play as a group game in the backyard.
Splash Out is a timed game where kids pass the ball (with a water balloon inside) back and forth. The object is to not be the unlucky one holding the ball when the water time bomb goes off!
Head Splat is like that ball-in-a-cup game, only it's a balloon filled with water…or slime…or whatever you want. And you have to flip your head to get the liquid filled balloon safely into the center of the hat without popping it.
Both of these water games are pretty entertaining and super reasonably priced!
Age 5+
---
Nerf Fortnite Super Soaker
NERF Fortnite Super Soaker
Fortnite fans will love The Nerf Fortnite Super Soaker outdoor water toy! It has the same look and color of the blaster in the game and blasts your opponents with a steady stream of water.
It's easy to fill, although you'll need a kiddie pool or bucket because this thing holds ALOT of water! And it's easy to aim and fire as well, which is great for the 6 year olds who might have difficulty with a complicated water blaster.
This is a fun outdoor water toy for kids to cool off with in the backyard. Get a couple of these though, so it's a fair fight!
Age: 6+
---
Little Tikes Fun Zone Battle Splash
Little Tikes Battle Splash
Water play tables are always big hits with younger kids. What I love about the Little Tikes Battle Splash water table is it's simple enough for older toddlers to enjoy, but offers some competitive gameplay opportunities for preschoolers and young school-age kids.
This outdoor water toy attaches to the hose. The object of the game is to be the first to fill up the center reservoir. If you aren't the first, you get sprayed! There are other activities kids can do too, like overflowing boats and hitting the spinners (not to mention spraying each other!).
This is one of Little Tikes latest outdoor toys for kids and it looks like a winner for backyard water fun!
Age: 2+
---
Fun Outdoor Games for Kids
Wham-O Mini Frisbee Golf
Wham-O Mini Frisbee Golf
Wham-O Frisbee Golf game transforms a simple throw and catch game into a fun and challenging game of skill.
Here's some features of this popular outdoor kids game.
Small enough for a patio or even indoors
Appeals to a wide age range
Kids can play singles or teams
Frisbee Golf is fun for adults too – many reviewers report they used it in the office as a way to work off stress.
For the price, this is a super versatile active toy for kids and the whole family!
Age: 5+
---
Stomp Rocket Jr, Glow
Stomp Rocket Jr. Glow
Stomp Rockets are hugely popular with the tween age group, so it's no surprise that this Stomp Rocket Jr. set is one of the best outdoor toys for younger kids.
They just stomp the blast pad and the rocket flies 100 feet into the air! What's not to love? And they've added the fun glow-in-the-dark feature for some cool nighttime effects.
100 feet is a long way. I'm pretty sure you're going to need a pack of Glow Rocket Refills to go with this one.
Age: 3+
Kids are also loving these top-selling Stomp Rocket Stunt Planes!
---
Ring Toss & Horseshoes are Classic Outdoor Games for Kids
The old classic games make the best outdoor toys for kids because they've stood the test of time and are forever favorites.
A good old-fashioned Ring Toss Game is a great backyard toy for a variety of ages. The Elite Ring Toss Game packs away nicely in a carry bag, is very sturdy and has impressive reviews! PLUS it comes with a lifetime warranty!
The Champion Sports Rubber Horseshoe Set is lightweight and a best seller with great reviews too. Both of these games can be played indoors in bad weather, which is nice!
Age: 3+
Elite Ring Toss
Rubber Horseshoe Set
---
Flickin' Chicken Game
Flickin' Chicken Game
It may not qualify as a "classic", but the Flickin' Chicken game has actually been around for about 10 years. It became so popular, it was even nominated for the coveted "Toy Of The Year" award in 2011!
So, how the heck do you play a game with rubber chickens? You throw the target, then players take turns throwing the chickens to hit the target. Wherever the bouncy chicken lands is where the player has to stand for his next throw.
Think miniature golf with chickens.
Despite the weirdness of it, this projectile poultry game has great reviews and is just an all-round silly, fun outdoor game for kids and family!
Age 6+
---
Best Outdoor Toys for Kids for Pretend Play
Safari Tent and Tunnel
Safari Tent & Tunnel
Play tents are great outdoor toys for kids because they can pretend it's everything from a fort to a playhouse to a spaceship! There's nothing more intriguing to a kid than having their own little private space where they can play out their imagined adventures.
For parents, they love that a tent is way less expensive than a playhouse and can be used indoors our out. So, win-win!
I love the Pacific Play Safari Tent and Tunnel because the design is adorable, the tunnel adds another element of fun to it, and it has rave reviews from parents!
Age: 2+
Two more outdoor toys for kids that are similar are the Play Tent and gear set, which is great for backyard or camping fun. And the Clubhouse Tent, which is roomy enough for a few kids. In the clubhouse link, you'll see they also make a tent that looks like a little bakery – it's sooo cute!
Pop Up Tent & Gear
Clubhouse Tent
---
Barbie DreamCamper
Barbie DreamCamper
I was a bit of a Tomboy when I was young, but at the same time, I LOVED my Barbies. One of my favorite ways to play was to take my plastic family outside in their Barbie RV and pretend camp. Maybe that's why I'm still obsessed with RVs and trailers today.
I think I digressed there…but the point is, kids are loving the Barbie DreamCamper and it's a fun toy to play with outside to add a little realism to the whole Barbie RV experience.
Plus, Barbie's RV is a luxury model with a pool and it makes less of a mess when it's played with outdoors. There's all kinds of fun features, like a rooftop sleeper, a tiny RV bathroom with a sink that folds up, and a fridge and oven that open and close.
If you're giving this as a gift, be sure and make some pretend poo out of clay and leave it in the little Barbie toilet. (Yes, I actually did this before I gave it to my niece!) 😀
---
Big Dig Working Crane
Big Dig Ride-on Crane
Parents are saying that the Big Dig Working Crane is one of the best outdoor toys they've purchased for their kids.
Whether it's a sandbox, dirt pile or snow mound, kids love scooping and moving the mess around with this thing. The two handled control makes for a pretty realistic experience too!
The Big Dig is super sturdy and supports up to 110 pounds. It would be a fun addition to your backyard play area and the kids will love it!
---
Best Outdoor Toys for Play and Sports
Grow'n Up Heracles Seesaw
Grow'n Up Heracles Seesaw
Most kids will agree that a seesaw is a super fun outdoor toy! The Grow'n Up Heracles Seesaw not only goes up and down, but it spins around too, so kids can get those little leg muscles a workout.
The reviews on this are pretty impressive! Except for the seats, it's made of metal so it's very sturdy. Each seat holds up to 99 pounds.
It's a great price for the quality and would be a fantastic addition to your backyard play area for the kiddies!
Age: 3-8
---
Sorbus Spinner Swing
Sorbus Spinner Swing
The Sorbus Spinner Swing is another highly-rated outdoor toy for kids.
It attaches to a tree or swing set and the kidlets can pile on and swirl and twirl and swing to their heart's content. It holds up to 220 pounds, so adults can use it too.
This is just the swing, but you will need a hanging straps kit like this one to attach it to a tree branch or play equipment.
A tree swing is a super fun way to kick off the summer!
Age: 5+
---
Lifetime Geometric Dome Climber Play Center
Lifetime Geometric Dome Climber
Lifetime Products makes really excellent quality outdoor play equipment. The Lifetime Geometric Dome Climber comes highly-rated and is a big hit with the kids!
Here's some features that put it on our list as one of the best outdoor toys for kids.
Supports 600 lbs, so good for older kids too
10 foot diameter
Easy assembly
1-year warranty
You can buy the Dome Climber in red and blue as well, which looks bright and cheery. There is also the option of buying a canopy that's made for it and turns it into a cool fort. The canopy is a bit pricey though, in my opinion (although it looks pretty sturdy).
You can get a similar effect either attaching a couple tarps over the top, or get one of those parachute movement toys with handles and throw it over the top. Check out the reviews and you'll see some pictures from parents who did that and their kids loved it!
Age: 3-10
---
Lifetime Youth Basketball Hoop
Adjustable Portable Basketball Hoop
This Lifetime Youth Basketball Hoop is currently one of the best-selling items in the sports category. The adjustable height feature makes it easy to grow with your child and it comes with a 5-year warranty, so it should last a good, long time.
The base can be filled with water or sand for better support, but it is nice and portable too. Great for when you have to move the game into the garage in bad weather.
This adjusts up to 7.5 feet, so it's a perfect starter hoop for older preschoolers on up to about 10 years old, depending on how tall the child is.
Age: 4+
---
Magic Castle Inflatable Bouncer
Magic Castle Bouncer
According to experts, bouncing is "fun, fun, fun, fun, fun!" This Magic Castle Bouncer is another best-selling outdoor toy for kids. This thing can turn your backyard into the envy of the neighborhood!
Here's the deets on the Blast Zone Magic Castle Bouncer.
Includes blower
Inflates in less than two minutes
Measures 8.5'W x 11'L x 8'H
Max combined user weight 300 lbs.
Does NOT come with balls (here's a bag of 200 balls that are highly rated)
I like that the size of this thing isn't so overwhelming that you can't use it indoors. It would work great in a basement or playroom in bad weather.
The reviews on it are phenomenal!
Age: 3-12
---
More Fun Outdoor Toys for Kids
Step2 Naturally Playful Picnic Table with Umbrella
Picnic Table with Umbrella
A kid-sized table and chairs is a nice addition to your backyard play area. They're so handy for doing crafts, playing games, or enjoying lunch outside.
I like the Naturally Playful Picnic Table by Step2 because it supports a total of 300 pounds, so both preschoolers and young elementary school kids can use it.
It's also a bit roomier than others I've seen. And the umbrella helps protect the kiddos from sunburn and is also removable.
Age: 3-8
---
WowMazing Big Bubble Kit
WOWMAZING Giant Bubble Wands
Some of the best outdoor toys for kids are those that include the whole family. The WowMazing Big Bubble Kit is a really fun toy for all ages!
Using a unique bubble wand made up of two parts, it produces GINORMOUS bubbles that amaze kids and grownups alike. The kit comes with the two-part wand, a powdered bubble solution that you mix with water, and instructions to make the mind-blowingly big bubbles.
It's easy to use, but you'll go through the bubble liquid quick, so you might want to buy extra. Many readers buy this Big Bubble Mix to use with it.
Age 6+
---
Crayola Glitter Sidewalk Chalk
Outdoor Glitter Chalk
What could possibly make coloring on the sidewalk more fun? Why, coloring with glitter, of course!
Crayola Glitter Sidewalk Chalk comes with five vibrant colors that catch the sun's rays and add that extra sparkle to your kid's sidewalk masterpieces.
They wash off with water, but be aware that the glitter lasts a bit even after the color is washed off.
Age 4+
---
Carson Bug Catching Tool and Magnifier
Carson BugView
The Carson BugView Quick Release Bug Catcher is a big seller for kids and adults. It lets kids easily catch a critter for a quick close-up look through the built-in magnifier.
When they're done looking, kids can safely release the little guy to scurry back to his life. It's a fun little gadget to use in the yard or on camping trips and gives kids a chance to appreciate the minute details around them.
Adults use it to capture bugs in the house and release them outside, instead of down the toilet bowl. I love toys that are multifunctional!
For either purpose, there's a lifetime warranty on it.
Age: About 5+
---
I hope our list of the best outdoor toys for kids helps you find something to make your child's summer a little more fun!
Looking for more fun outdoor toy ideas for kids? Try these articles:
Best Outdoor Toys to Coax Tweens Off the Couch
Best Backyard Water Toys for Toddlers


[Sassy_Social_Share title="Share these epic toy ideas!"]
Search for More Outdoor Toys for Kids