If you are gift shopping for a young girl, you need to know the popular toys for girls age 6 to 8.
Oh, but not just the latest toys, you need to be up on the hottest toys – which ones are sure to be on her "most-wanted" toy list.
The popular toys for girls in 2021 include lots of teeny surprises, cuddly pets, cool tech, and oh…llama anything! There's bound to be a toy listed here that the 6, 7 or 8-year-old girl in your life wants.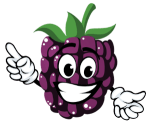 Heads up that the links below take you to Amazon, Target, or other retailers where noted. As an Amazon Associate I earn from qualifying purchases. I am also a participant in the Target Affiliate
Marketing Program. That means if you buy something through these links, I may get a small commission at no extra cost to you. You can learn more here. I hope you enjoy our toy and gift suggestions!
Popular Toys for Girls Age 6 to 8
Cool Toys and Gifts for Girls Ages 6 to 8
I want to start off our gift guide for girls with a few highly-rated, unique gifts for girls. The latest toys are always on a girl's wish list, but sometimes it's fun to find an unexpected gift that you know they'll love. Here's a few gift ideas like that.
Unicorn Bathrobe
Sewing Kit
Custom Journal
Slime Making Kit
Play Tent
Box of Cute Rings
Fairy Lantern Kit
Glow in Dark Blanket
Stencil Set
---
Cool New Toys for Girls
And now on to the new releases in toys for girls, along with a few favorites from recent years.
Chocolate Pen
Chocolate Pen
The new Chocolate Pen from Skyrocket Toys is an upgraded version of a popular favorite. What's not to love about writing in chocolate?
Kids can use the molds to make their creations or totally freehand it. The pen is easy to use, it even fills itself as soon as it is dipped into the melted chocolate tray.
It's especially fun to make cute chocolate toppers for cupcakes. Aspiring bakers will love this fun toy and mom or dad might want to borrow it to dazzle the guests with creative desserts.
Age 6+
---
WowWee MiP Arcade Robot
WowWee MiP Arcade
WowWee brings us an update to their MiP robot toy with the MiP Arcade. He responds to touch, motion and sound and kids can command him to do different things.
What's cool about him is he's self-balancing and can carry small things on his tray. "Kids, mom needs a glass of wine over here!" (just kidding…) MiP plays basketball and dances, and kids can play all kinds of brain games with him via a free app.
The Toy Insider voted MiP a top holiday toy for 2020 too!
Age 6+
---
Rainbow Jellies
Rainbow Jellies
Rainbow Jellies are these cute, colorful squishy toys that kids can customize and make themselves.
Kids pick one of four molds, then a face, hair color and gel color. It's super easy and parents love that even though it involves squishy gel, it is NOT MESSY. Score!
It's one of the latest toys for girls and so far is a winner! (And boys who like crafts, might like it too!)
Age 6+
---
Purple Ladybug Decorate Your Stuff Mega Pack
Purple Ladybug Pack
The young girl on your gift list will love the Purple Ladybug Sticker and Craft Mega Pack. It includes stickers, stencils, backgrounds, glitter, gems and tons more supplies for girls to decorate the heck out of their stuff.
This creative pack works on any flat, smooth surface. So that means bike helmets, mugs, water bottles, notebooks, phone cases…anything she deems in need of some bling.
What a great way to encourage free creativity in kids. It's a super great price too.
Age 4+
---
furReal Mama Josie and Moodwing Dragon
furReal's latest toys for girls (and boys!) are a mama kangaroo with joeys and a moody baby dragon with beautiful wings. Ah, what a world full of wonders we are in!
Mama Josie the Kangaroo interacts with her young caregivers by responding to touch and sound. She's a good little mama and cares for her little joeys too!
Moodwings Baby Dragon shows how she's feeling with her eye and tummy color and gracefully folds her wings when she's ready to sleep. Her caretakers can feed her a bottle and give her a pacifier.
Either of these latest toys for girls will make a lovely gift for girls age 6 to 8.
Age 4+
Moodwings Baby Dragon
Mama Josie The Kangaroo
---
L.O.L. Surprise! O.M.G. Winter Chill Dolls
L.O.L. Surprise! dolls and merchandise have exploded since they came out a few years ago. One of our favorite new releases this year are the O.M.G. Winter Chill dolls. Each one is fashionably unique and comes with an adorbs little sister, plus of course, surprises. There are four new ones and you can check each of them out below.
Age 4+
Winter Chill ICY Gurl
Winter Chill Big Wig
Winter Chill Camp Cutie
Winter Chill Missy Meow
TIP: Amazon usually has the best prices and availability of L.O.L. Surprise toys, but make sure the one you purchase says "ships from and sold by Amazon.com" to avoid getting a copycat toy.
---
Hatchimals CollEGGtibles Season 8 Cosmic Candy
Cosmic Candy 12-Pack
CollEGGtibles are cute little critters that kids LOVE to hatch and collect. The bottom shell becomes a "nest" and display spot for the hatchling. The latest season 8 are the Cosmic Candy Secret Snacks which are soooo cute.
These cute little mini eggs won the 2018 Family Choice Awards, given to products they feel are the most family-friendly.
There are tons to collect in each season so if the young girl in your life likes them, you're set for gift ideas for a while. You can check out all the CollEGGtibles here.
Age 5+
The brand new Cosmic Candy Shop below is the perfect playset for girls to use with their surprise candy treats!
On Sale!
---
UPDATE >>>Check out the best-selling toys on Amazon here! <<<
Popular Toy for Girls – Hatchimals Secret Surprise
Hatchimals Secret Surprise
Nope, the Hatchimals craze isn't over. But why should it be when they keep coming out with cuter and cuter twists on the whole "life inside an egg" thing?
The Hatchimals Secret Surprise Playsets were released last year and are still very popular toys for girls age 6 to 8. These are about 5 inches high, so a little bigger than the Colleggtibles, but they are part of the Colleggtibles series.
Each level of the egg reveals a surprise collectible and accessories, plus there's a background with stickers for kids to decorate their scene for display and play. There's six surprise scenes to collect.
Girls still love these and they come at a great price too!
---
DC Super Hero Girls Dolls
Girls can create all kinds of super hero adventures with the DC Super Hero Girls Dolls. Unlike some of the other DC Super Hero dolls, most of the joints are bendable on these so they can be posed in lots of heroic stances.
These dolls are about Barbie-doll sized, at about 12″ – 13″ tall. There are a few to choose from, but below are my two favorites.
Age 6+
DC Super Hero Wonder Woman
DC Super Hero Super Girl
Here are a couple more Superhero inspired gifts for girls. I especially like the Captain Marvel "What Makes A Hero" book with inspirational messages from female Marvel heroes. The messages aren't all about "girl power" either – boys would benefit from these too!
What Makes a Hero book
Girls Squad T-Shirt
---
Eyeclops Digital Microscope & Camera
EyeClops Microscope & Camera
Kids can get up close and personal with the world around them with this Eyeclops Microscope & Camera. This is really cool because it magnifies the subject up to 800x. Hello, mold in the cereal bowl that's been in her room for a week. Eww.
Your budding researcher can can make a record of her discoveries in images or video and save them to their computer or upload them for their friends via USB cable or MicroSD card.
Parents report this is a great tool for those home science lessons too. This one is a nice gift for girls and boys that the whole family can enjoy.
Age 4+
---
Twisty Girlz are Popular Toys for Girls
Twisty Girlz
Twisty Petz came out a couple years ago to rave reviews and are still going strong as a popular toy for girls. It's still one of my favorites, but then… I'm a sucker for bling. 😉
New to their line are Twisty Girlz, which are twisty dolls with a cute pet. Girls can still twist these jeweled characters into bracelets or backpack charms and create a colorful look all their own.
This is such a cute toy for the price, with lots of wearable plus play value. Twisty Petz make great stocking stuffers for girls too. You can check out all of the available Twisty Petz here.
Age 4+
---
Botley The Coding Robot 2.0 Activity Set
Botley 2.0 Activity Set
Botley 2.0 is a new and improved version of the Botley STEM toy released last year. The props included in this activity set enable kids to code Botley to interact or maneuver around them.
The nice thing about Botley 2.0 compared to other coding toys is that he does not require an app or smartphone or tablet to work. Parents and kids are really loving that!
Botley requires 5 AAA batteries, so be prepared for that. So far, parents report that he is a fun and easy way for their kids to learn coding skills. If you are looking for an educational STEM toy for a gift, This is a good one!
Age 7+
---
The Blinger is a Fun Toy for Girls!
Blinger Ultimate Set
Where was this when I was a kid?? The Blinger Ultimate Set is a cool toy for girls who love bling. It makes it easy to put pretty gems in their hair or on their shoes, clothes or accessories.
This new Ultimate Set comes with 225 multi-colored gems and there are several refill packs available with gems in different shapes and colors.
Girls will love blinging out all their belongings…might want to hide the cat!
Age 6+
---
New Toys for Girls Who Love LEGOs
The top toys for girls each year always include the latest LEGO sets. This year there are lots of new sets, but here are a few of my favorite new LEGO toys for girls ages 6 to 8.
LEGO Dots are brand new kits that combine crafts with building. These are really cool. There are all kinds of newly released sets but two of my favorites are the Magic Forest bracelet (there are tons of different bracelets to choose from) and the Jewelry Box. You can check out all of the LEGO Dots sets here.
LEGO Friends has fun new sets too, including the Panda Jungle Treehouse and the adorable Beach House.
LEGO DOTS Bracelet
LEGO DOTS Jewelry Box
LEGO Friends Beach House
LEGO Friends Panda Jungle
I have to add a super popular LEGO toy for girls from last year here, the Frozen II Elsa's Jewelry Box Creation. You can take a look at it below.
---
Juno My Baby Elephant
Juno My Baby Elephant
Juno My Baby Elephant was introduced at the 2019 Toy Fair and has tons of fans! She was a very popular toys for girls and boys last Christmas.
Juno is shy at first, but with petting and loving, she comes out of her shell and begins to use her trunk for all kinds of mischief. She reacts to touch, plays games, eats her peanut (or throws it!) and plays with her toy mouse.
Juno's antics are adorable, as is her baby elephant voice. Kids and parents are quite taken with her and she is still a popular toy for girls and boys.
Age 5+
---
Hatchimals Pixies are the Cutest Toys for Girls Age 6
Hatchimals Pixies
I've lost track of how many Hatchimals toys have been released since they first came out a couple years ago…but the Hatchimals Pixies are my FAVs so far!
Oh my gosh, these are CUTE! What's not to love about tiny little sparkly fairies hatching from eggs?? There's 4 different eggs and each egg hatches 1 of 2 possible pixies.
Each pixie comes with 3 mystery accessories and sits on a tiny little pixie bed. I love how the accessories all store nicely in the bottom of the egg too!
This toy for girls was a huge hit last year and are still selling well. What an adorable stocking stuffer idea!
Age 5+
Two more additions to the little Pixies are these 2-pack sets. The Royals and the Vacay Style. Cuteness overload!
---
Hatchimal Pixies Crystal Flyers
Brand new to the Hatchimal Pixies line are the Crystal Flyers. These pretty pixies actually fly about, enchanting girls and parents both. And charging is easy with an included USB cable. Yup, that's right – no batteries!
Kids will need a little supervision with these at first, to ensure these fluttering fairies don't crash into screens or get tangled in long hair, but overall they have great ratings and kids are enjoying them. They will be a popular Christmas toy for girls age 6 and 7.
---
Hatchimals Pixies Riders
Another new and popular toy for girls from Hatchimals are the Pixies Riders. I really like these because the Pixies have poseable legs so they fit right on their pet glider. Each set comes with cute accessories to discover and the box becomes a backdrop for imaginative play. There are 10 different Pixies Riders to collect!
---
The Barbie Care Clinic
Barbie Care Clinic Vehicle
The Barbie Care Clinic came out a couple years ago and it's still a popular toy for girls this year. When Barbie sprains her ankle from partying a little too hearty in the Dream House, she can just hobble on over to her neighborhood clinic on wheels and get all fixed up!
This thing is a cross between an ambulance and a Quick Care, with it's working lights and siren and waiting room stocked with the latest Barbie fashion magazines.
Seriously…Mattel put all kinds of cute details in this set, right down to flowers in the gift shop and an adjustable gurney with storage.
It's wide open for lots of imaginative play! It doesn't come with a Barbie doll (most of these sets don't) but you can always get the Barbie Doctor Doll to go with it.
Ages 3-7
On the topic of Barbies (because it's one of my favorite toys!), below are a few of the newer Barbies that the 6 and 7-year-old girl on your list will love! Barbies are always popular toys for girls. (I played with mine till I was about 10!)
Barbie Spa Day
Stroll 'n Play Pups
Color Reveal Slumber Party
Barbie Baby Doctor
Babysitters Nap & Nurture
Barbie Dream Closet
---
Barbie 3-in-1 DreamCamper is the Latest Toy for Girls
The brand new Barbie DreamCamper is not as bougie as her RV, but Barbie has her practical side and this modest glamper suits her just fine. It includes a pickup truck, camper, canoe and all her necessary camping gear, like a pool, rooftop bed, and smores. This playset does not come with a Barbie, but here is a Traveling Skipper doll dressed for camping.
Age 3+
---
Pixie Bells Toys for Girls
Pixie Belles – Aurora
Pixie Belles came out last year from WowWee, the makers of many popular interactive pets.
These cute little creatures dance, spin, kiss you on the cheek, and respond to pets and cuddles. Their horn lights up to let you know if they're in a dancing mood or a nurture mood.
Their magnetic bottom makes them wearable, so kids can take them anywhere and they're inexpensive enough that kids can get more than one and interchange those furry, colorful tails.
Age 5+
---
Pomsies are Popular Toys for Girls
Pomsies Pinky Plush
Pomsies were released at the 2018 Toy Fair and have been very popular with our readers so we're keeping them on our list of top toys for girls this year.
These soft, furry interactive pets have flexible tails that wrap around wrists, ankles, backpacks and anywhere else girls want to carry them.
Their eyes change color to signify their needs and they will warble, purr, and sing their way into the hearts of the girls on your gift list! There are several to choose from, so you can see all of the available Pomsies here.
Ages 3+
---
L.O.L. Surprise! Winter Chill Cabin
Winter Chill Cabin
As if they don't have enough, those tiny, spoiled L.O.L. dolls get a Winter Chill Cabin in which to party it up. And what a cabin it is!
This thing is nearly 3 feet tall and wide and comes with over 95 surprises for girls to discover. Not only that, but it has twinkly lights, a working ski lift, an ice skating rink, and a snow blower in the chimney! O.M.G.!! Where was this when I was 6??
This is a little pricey, but would be an awesome gift for multiple little girls in a family to share. There's definitely plenty of play room in it. It's one of the hottest new LOL toys for girls!
Age 6+
---
L.O.L. Surprise! Glamper
LOL Surprise 4-in-1 Glamper
I'm a sucker for any toy that features campers, but throw in some bling and I'm completely sold! Now after wintering in their Cabin, the L.O.L. Surprise! dolls can summer in their all new and improved chic 4-in-1 Glamper Fashion Camper!
The Glamper comes with over 55 surprises and all the essentials one needs when camping, such as a pool, fashion runway, and DJ booth.
What's super sweet about the glamper is the front detaches and is a vehicle on its own, so one of the tiny partiers can make an ice run whenever necessary. And what's also cool is that it fits the larger O.M.G. Fashion dolls as well as the classic tiny dolls.
The updated glamper does not come with dolls though, but scroll on down to see some of the brand new LOL Surprise! dolls out this year.
This Glamper is one of the hottest new toys for girls and for everything you get, it's a great price. It's also large enough for multiple girls to play with so is a great gift for siblings to share.
Age 6+
---
L.O.L. Surprise! OMG House with 85+ Surprises
New LOL Surprise OMG House
There is an updated version of the wildly popular, award-winning L.O.L. Surprise! OMG House this year, so we are keeping it on our top toys for girls list. Almost as cool as the Cabin (and a little cheaper), here's some fun features of it:
At 3 ft tall by 3 ft wide, there's loads of room
Includes over 85 surprises, furniture and accessories
Has a working elevator, lights and sounds, pool and hot tub
Not only is this a great place to store all those past surprises, but there's also lots of opportunity for imaginative play with this thing. Kids can make additional furniture for it out of household items (YouTube is full of tutorials for this!) and it can be used for other small dolls or Littlest Pet Shop characters. Be aware that this one does not come with dolls.
Age 6+
---
====> Check Out All the Toys on Sale Today!

---
More Latest Toys Girls Love from L.O.L. Surprise!
There are so many brand new L.O.L. Surprise! sets and dolls this year! In addition to the ones we mentioned above, here are a few more of our favorites. Scroll down to see the pictures.
L.O.L. Surprise! Clubhouse
The dolls can chill and recreate in this cool L.O.L. Surprise! Clubhouse which includes a skateboard zone and stargazing space. It's slightly less expensive than the other similar sets and comes with 40+ surprises and 2 exclusive dolls.
L.O.L. Surprise! O.M.G. Remix Plane
The brand new Remix 4-in-1 plane converts to a car, mixing booth, and recording studio (because a plain plane just won't do for the spoiled dolls). It comes with 50+ surprises to use with both sizes of dolls, but dolls are not included.
L.O.L. Surprise! O.M.G. Remix Super Surprise
The Remix Super Surprise set is the dolla palooza of doll sets! It comes with 4 fashion dolls (those are the larger sized L.O.L. Surprise! dolls) and their tiny little sisters, plus over 70 surprises to discover. Each of the dolls has instruments that really play and can "remix" together to create cool sounds. This is one of the top latest toys for girls this year!
L.O.L. Surprise! O.M.G. Remix Fashion Dolls
There are 4 new O.M.G. Remix Fashion Dolls released this year, different from the 4 that come with the Super Surprise set we mentioned above. Each doll comes with 25+ surprises, 2 outfits, plus a real record that reveals a music clip of her song. There is Lonestar, Kitty K, Honeylicious, and Pop B.B. to choose from.
L.O.L. Surprise! Present Surprise
The brand new Present Surprise dolls are cutely wrapped like a gift and each one is themed for a month of the year. They come with 8 surprises and a nice small price tag!
L.O.L. Surprise! Mini Fashion Doll
The Mini Fashion Dolls are mini me's of the large-size Fashion Dolls and come with 15 surprises. The packaging turns into a cute little dressing room for the tiny fashionistas too! There are 4 to choose from – Neon Q.T., M.C. Swag, and Queen Bee,
L.O.L. Surprise! Clubhouse
L.O.L. Surprise! Remix Plane
OMG Remix Super Surprise
OMG Remix Lonestar Doll
Present Surprise
Mini Fashion Neon Q.T.
The L.O.L. JK Mini Fashion dolls are so cute. They have their very own Hair Salon Playset to priss and primp in and it is adorbs! Take a look at it below.
On Sale!
---
Scientific Explorer Mind Blowing Science Kit
Mind Blowing Science Kit
The wildly popular Scientific Explorer My First Science Kit makes our list of top toys for girls for the third year because it still garners rave reviews. Plus it's a great tool to use for those at-home science lessons.
The 11 activities included in it are so fun and engaging, even parents are impressed. I mean, what's not to love about giant, jiggly crystals?
The kit comes with most things you need, aside from some common household items most people already have (other than grape juice).
Age 6+
Below are a couple more highly-rated and very popular science kits that are cool toys for girls.
Magic Science Kit
Light-up Terrarium
---

---
Cubby The Curious Bear
furReal Cubby
The latest addition to the FurReal line of electronic pets is Cubby, The Curious Bear. This thing was plucked straight outta' the Country Bear Jamboree ride at Knott's Berry Farm. #NowYouKnowImOld
Not only does Cubby have the sweetest face ever, but he has over 100 sound and movement combinations to delight kids. His favorite is the peek-a-boo game.
But the thing about Cubby that parents are going to love is his sleep mode. His sensors turn off so he won't emit any creepy middle-of-the-night noises so he's the perfect bedtime toy. Plus, he can play soothing sounds, like ocean, lullabies and white noise to help lull that energetic little girl to sleepyland.
Age 4+
---
Hairdorables Hair Art are Popular Toys for Girls
Hairdorables Hair Art Series
The brand new Season 5 Hair Art Series of Hairdorables are here! If you aren't familiar, Hairdorables are dolls based on the hit YouTube channel, all about girls with big hair and big attitudes. They were introduced last year and girls can't get enough of them.
There are 26 new dolls to collect, each with iconic, lustrous and colorful hair.
The thing girls are loving most about these little beauties is that you never know which one you will get. The thrill of opening the package and discovering which Hairdorable doll is inside, is all part of the gift, along with the 11 tiny surprises that reveal something about the doll's personality and traits.
Girls are loving these adorable little dolls and the price is so good that it won't break the bank to collect several of them. These are popular toys for girls and make great small gifts or Easter basket fillers.
Age 3+
New this year to the Hairdorables crew are the Hairmazing Prom Perfect dolls that are so glam and fun. Check them out below!
---
Blume Dolls are Fun Toys for Girls
Blume Doll
Blume Dolls are surprise dolls with a twist. Girls water them and they begin to bloom, starting with outrageous hair that begins to rise up out of the flower pot!
Besides the doll, there are over ten other surprises to discover. I love that the flowerpot is actually a teeny playset for the doll. Girls can decorate the playset with included stickers too.
There are 22 different dolls to collect and they are super affordable, which is awesome!
Age 3+
---
Blume Petal Pets
The Blume Dolls now have cute little Petal Pets! These are adorable and come with a pretty bracelet, along with the pet in a pot. They come in a 2-pack, so these are also super affordable.
Age 3+
---
Polly Pocket Toys Are Still Popular Toys for Girls
Polly's baaaaack! Remember Polly Pocket from the late 90's? She and her teeny-tiny playsets made a comeback in 2018 and are still super popular toys for girls age 6 to 8.
There are lots of new playsets to the line but my favorites are the Polly Pocket Pineapple Purse, which is wearable so girls can take their Polly toys with them. It's a fun tropical theme with a treehouse and jungle animals, plus little Polly and Lila dolls.
My other favorite is the Theme Park Backpack which is a whole theme park complete with ferris wheel inside a pretty case that doubles as a backpack. This is such a cute toy for girls age 6 or so!
Pineapple Purse
Theme Park Backpack
Age 4+
---
Crayola Arctic Color Chemistry Set
Arctic Color Chemistry Set
Crayola makes science more fun with their new Arctic Color Chemistry set with chilly-themed activities.
It features 50 experiments for kids to do to help them learn about chemical reactions and other science-y stuff.
The nice thing is that, although some of the experiments require a few household items, a number of them can be done right out of the box with the included ingredients. The Color Chemistry Set they released last year was a big hit (you'll see it in the link) so this one should be a fun science set too.
Either one is an entertaining way for kids to spend a cold winter afternoon!
Age 7+
---
PIKMI POPS Surprise Pajama Llamas
Pajama Llama
Moose Toys Pikmi Pops Pajama Llamas are adorable little plushes that are all ready for a sleepover party.
They come with a sleeping mask, stickers and a special surprise for girls to enjoy at a slumber party, like nail polish.
And here's the cutest part – when you flip them over, they tuck into their very own cozy sleeping bag! Aside from being the perfect slumber party companion, these are great to incorporate in a nighttime sleep ritual.
Age 5+
---
Kids Karaoke Microphone
Kids Karaoke Microphone
Your budding Barbra can belt out her favorite songs with the Tecboss Kids Karaoke Microphone.
This little microphone is easy for kids to use and connects via bluetooth to Youtube or whatever music source you choose.
The lights and voice changer make it really fun for kids to release their inner rock star. Plus it can be used as a regular microphone for speaking as well.
This popular toy for girls is a fun birthday or Christmas gift that the whole family can enjoy – Partridge Family style!
Age 5+
---
Very Popular Toy for Girls – Barbie Dreamhouse
Barbie DreamHouse
Man, that Barbie sure lives in some nice cribs! The 2018 Barbie Dreamhouse is still a best-seller in dollhouses and is such a popular toy for girls that we're leaving it on our top toys for girls list this year.
This house shows us that Barbie is down with multi-purposing and making the most of her space. Although…it measures a whopping 4 feet wide and 3 feet tall. But that's just all the more room for kids to play with it.
Some cool features of Barbie's new digs are a couch that converts to a bunk bed for Chelsea sleepovers, a fireplace that converts to shelves for a home office, and room for 4 dolls!
And of course, there's an elevator and a swimming pool (with slide!) and a garage.
The Dreamhouse comes fully furnished with over 70 furniture pieces and accessories, so all Barbie has to do is move in!
Any girl who plays with Barbies will ADORE this!
Age 3+
---
Games are Popular Toys for Girls
I love the gift of games for kids of all ages because they are great boredom busters and provide a break from screens. What could be more fun than a rousing game with your friends or siblings? They're a great family bonding activity too! Below are a few favorite new and classic games for girls and boys in the 6 to 8 age range.
Mouse Trap
Domino Creations
Taco vs Burrito
Sorry!
---
Melissa & Doug Stained Glass Made Easy Kit
Stained Glass Made Easy Kit
Arts and crafts toys are wonderful gifts for girls because they love to express their creativity! This one from Melissa & Doug is not new, but it's very popular with our readers, so we are leaving it on our top toys for girls list for 2021.
The Stained Glass Made Easy kit lets girls make a beautiful light catcher using stickers. The end result is a unique piece of art that a girl can be proud of.
What I love about these is they are great for kids to make and give as gifts to grandparents or other family members!
Age 5+
There are several lovely designs to choose from in these kits. Below are a couple other cute ones.
Heart and Rainbow Kit
Dolphins Kit
---
Shopkins Lil' Secrets Secret Small Mall
Shopkins Lil' Secrets Secret Small Mall
Shopkins are top toy for girls and one of their popular releases is the Lil' Secrets Secret Small Mall. The teeny spenders get to shop till they drop at the tiny grocery store, fashion boutique, and ice cream truck. (Shoes and ice cream? Yes, please!)
At first glance, it's just your ordinary strip mall store, but the playset comes with "keys" kids insert to open up the mall and reveal all the secret shops inside!
Shopkins fans will love this fun toy for girls!
Age 5+
Here are a couple more popular toys for girls and boys from the Shopkins line! The Shopp'n Cart Pack, is the adorable Chrissy Puffs doll and her trusty shopping cart. And Lil Secret Shoppie Doll Lippy Lulu comes with a cute purse and mini me.
Shopkins Shopp'n Cart Pack
Lil Secrets Shoppie Doll
You can check out ALL of the super cute Shopkins toys HERE!
---
Popular Toys for Girls are Lucky Fortune Bracelets
Lucky Fortune Glitz & Gold
This new toy for girls from WowWee is one of my favorite recent toy releases. These are Lucky Fortune Bracelets Glitz and Gold Series and they are so trendy and glitzy!
Each bracelet is packaged inside a plastic fortune cookie, which you snap open just like a real fortune cookie. Only these can actually be snapped closed and reused, which is awesome! These are blind bracelets, so opening each one and discovering which pretty bracelet they get is part of the fun of the gift.
The bracelet charms themselves are made of metal so they'll last a long time and the cord is adjustable so girls can wear them snug to best show off all the cute designs. One container holds 4 cookies, so you get 4 bracelets for a super reasonable price.
The packaging is really cute and I love that each set comes with a paper fortune teller (remember making those by hand??) to add to the fun. This is a really cool toy for girls ages 6 to probably about 10. And there's 50 new bracelets to collect in the Glitz and Gold Series! Hello future Christmas, Birthday and Easter gift idea!
Age 6+
Below is a brand new release in the Lucky Fortune bracelet line. It's a bundle with the new color changing charm bracelets, a scrunchie, nail decals and more. You can also view the new cool water bottle with stickers and of course, bracelets!
On Sale!
---
UPDATE >>>The Amazon Winter Toy Gift Guide is Here! <<<
I hope our list of the latest toys for girls helps you to find the right toys for the girls age 6 to 8 in your life. What could be nicer than a big, genuine smile from a child because you gave them the toy they've been wanting?
Shopping for girls of other ages too? Check out our Best Toys For Preschool Girls gift guide!
**Details: Product prices and availability are accurate as of the date/time indicated and are subject to change. Any price and availability information displayed on amazon.com at the time of purchase will apply to the purchase of this product. Certain content that appears on this site comes from Amazon. This content is provided "as is" and is subject to change or removal at any time.
[Sassy_Social_Share title="Share these epic toy ideas!"]

Pin the Best Toys for Girls age 6 to 8
Search for More Popular Toys for Girls Age 6-8